M280 - developed for modelers
You weld – we take care of the details.
Welding components on and off, applying metal, fixing workpieces before soldering, closing pores, producing seams and much more – no problem with the M280.
Also ideal for welding in the immediate vicinity of heat-sensitive areas.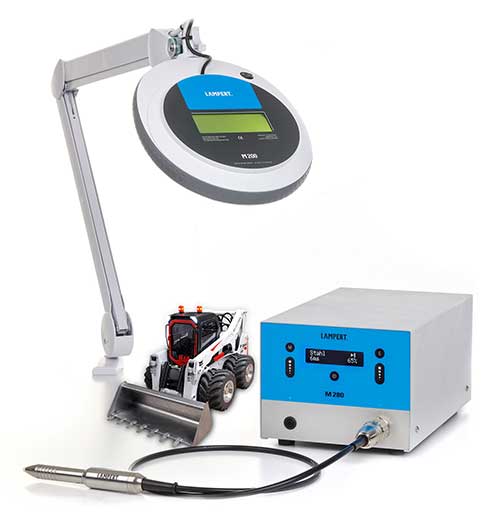 The Original Lampert Fine Welding System
Superior welding properties
Reproducible and high quality at any time
Welding results on all weldable materials
Simple and intuitive operation
Exact positioning of the spot welds
Very low, controllable heat generation
Welding of even the smallest material thicknesses
Facilitation and time saving
for repairs and soldering
Precise welds under the welding microscope
Maintenance free technology
Low acquisition cost,
very good price-performance ratio
Compact size – finds space in every workshop
Low costs for consumables
Low argon consumption
Facts that speak for themselves
The intuitive operation
Intelligent presettings mean that only 2 operating steps are required: select metal group, select work situation
> Welding!

Individual adjustment of the working position for low-fatigue work

The handling of the components: Well thought-out details facilitate handling.
High quality workmanship in every detail
Dust-proof housing without fan, thus quiet and durable

Professional screw and plug-in connections ensure durability and lasting safety in daily use.

Precision handpiece for precision welding
Solid quality and the best materials such as stainless steel and Teflon are a prerequisite for precision in manufacturing and reliability in use.

Practical and fast: plug-in nozzle and clamping nut for quick electrode changes without tools
The right electrode for every application – available in various diameters and designs

Current (TIG) min./max.
9 – 400 A
Pulse duration (TIG) min./max.
3 – 10 ms
max. Loading time
0,8 s
Number of metal programs
4
High frequency welding
+
automatic gas pre-flow time
+
Gas consumption
approx. 2 l/min
Inert gas

Argon > 99.9 %
e.g. argon 4.6

Power consumption during welding
400 VA
Weight
6,5 kg
Technical data eye protection system
| | |
| --- | --- |
| Actively controlled LCD eye protection system | + |
| Certified safety according to DIN CERTCO | + |
| Brightness level of the LCD | DIN 3 |
| Darkness level of the LCD | DIN 11 |
| Switching time | < 50 ms |
| UV protection | > UV11 |
| IR protection | > IR11 |
Two steps to the correct device setting
The operating concept of the M280 ensures simple and intuitive instrument setting.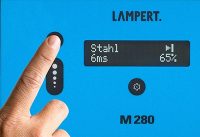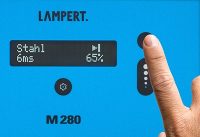 2. select welding situation
-> Welding
Fine-tune the settings:
Power and welding time can be quickly adjusted to individual needs.
Here you can see some applications that are possible with the M280.
There are presets for steel/stainless steel and for certain highly conductive alloys. Components can be joined easily and original welds can be reproduced.
For example, welding wire can be applied to certain generally weldable aluminum alloys by means of high-frequency superimposition of welding pulses.
Of course, we also have the appropriate welding rods for you. In our assortment we have various stainless steel wires as well as aluminum and titanium wires, which are used in model making.
Application video "Disc harrow & Co."
Application video "Excavator bucket"
Demonstration example by Helmut Messner, model maker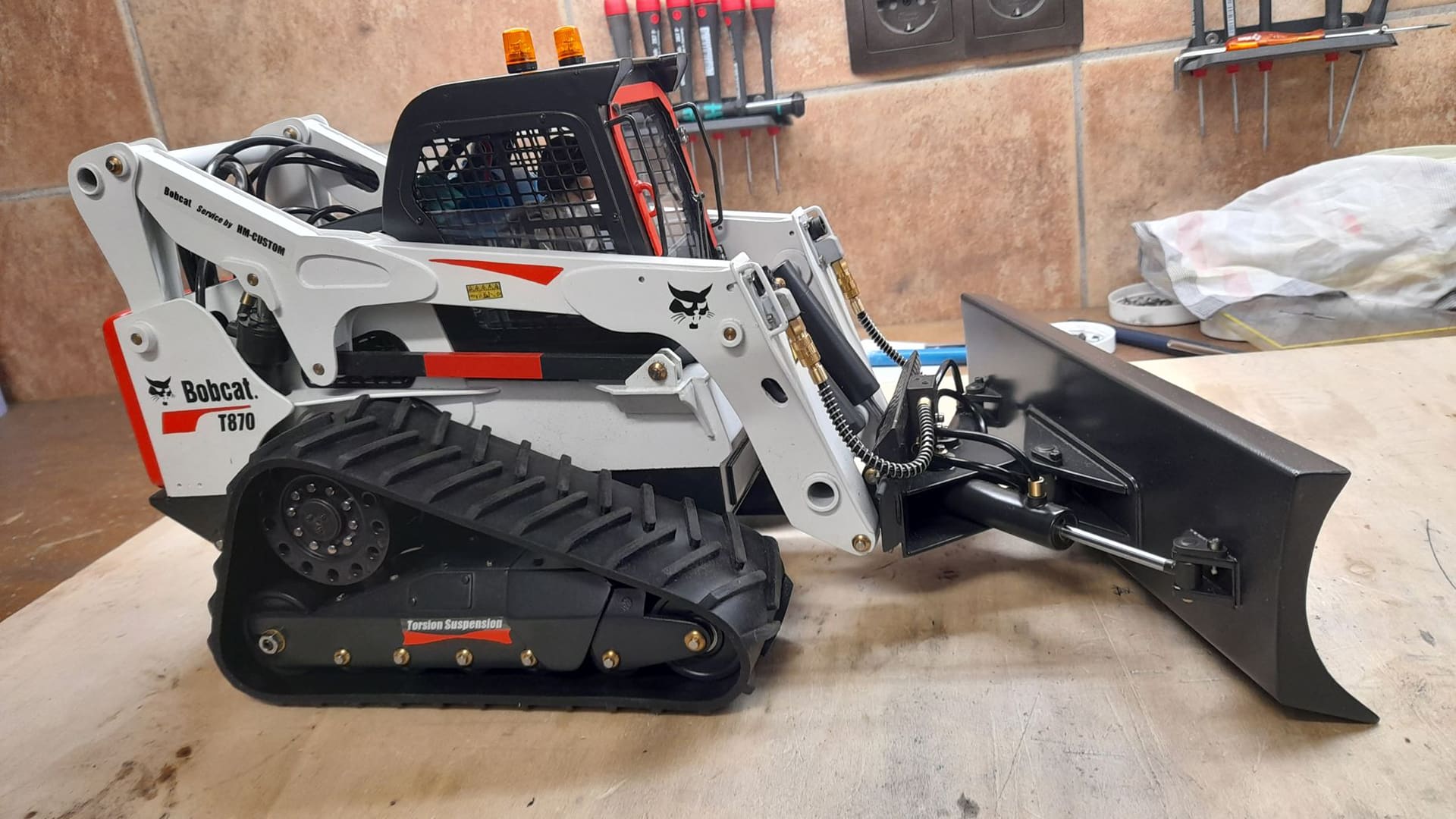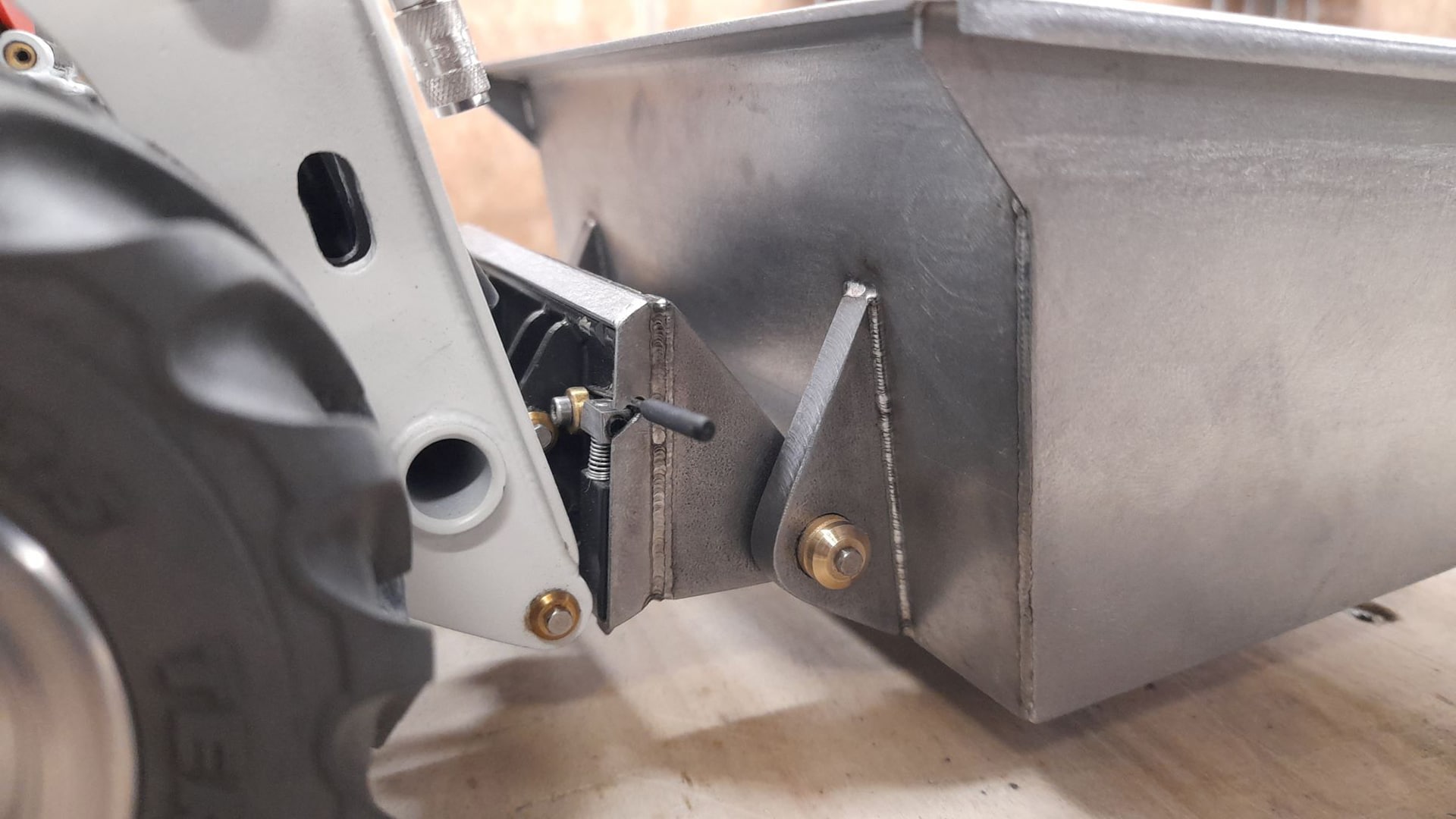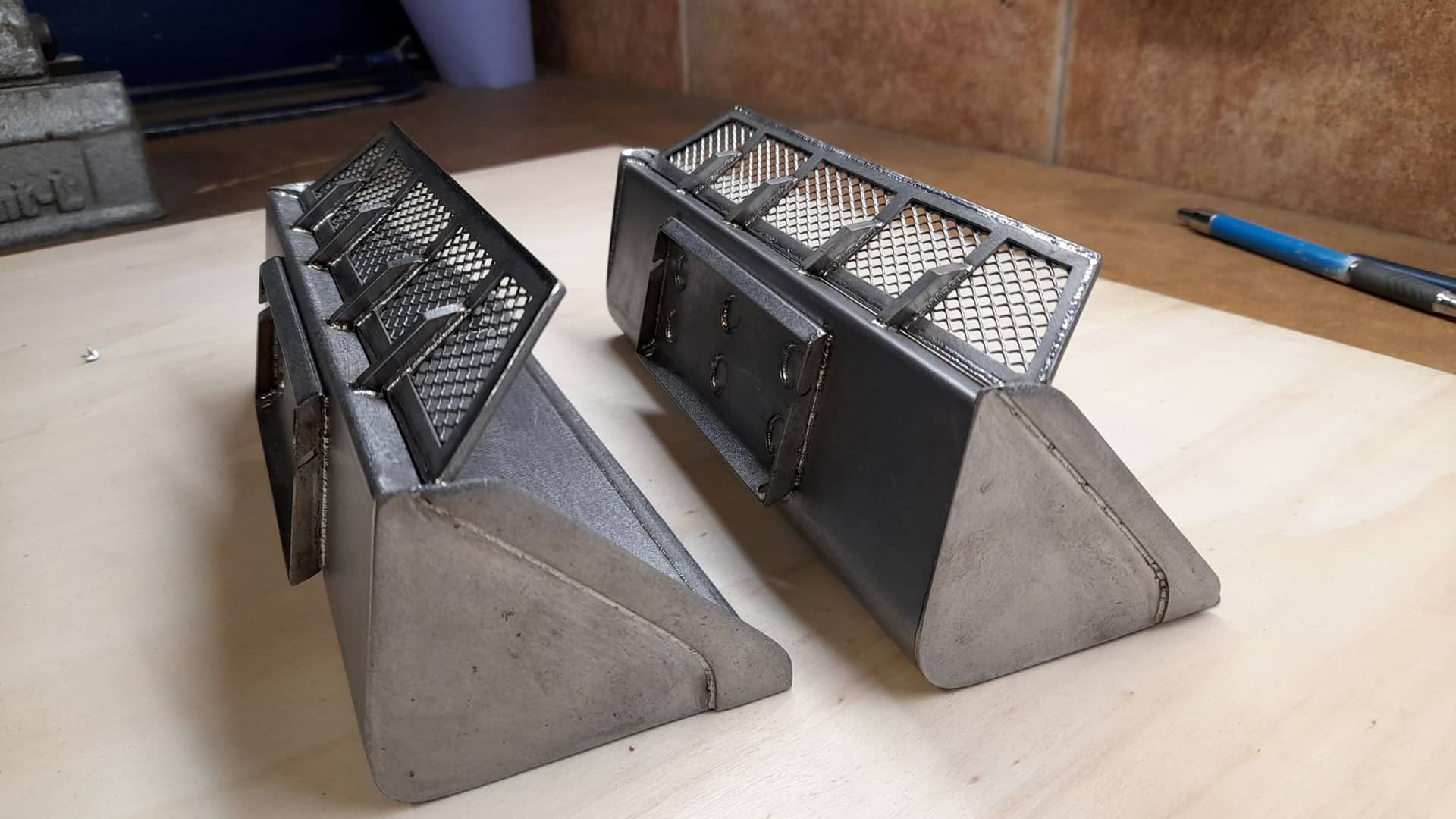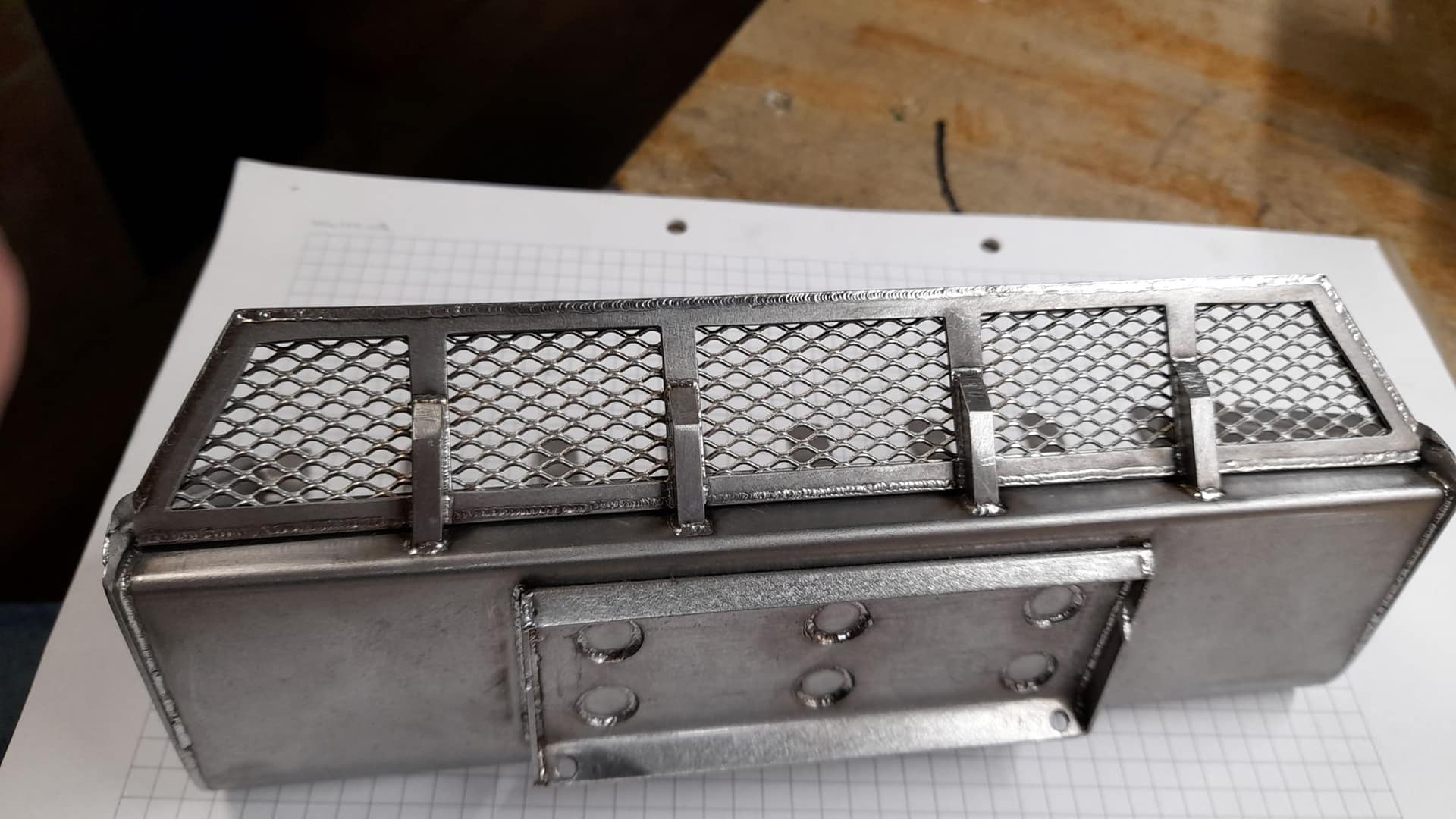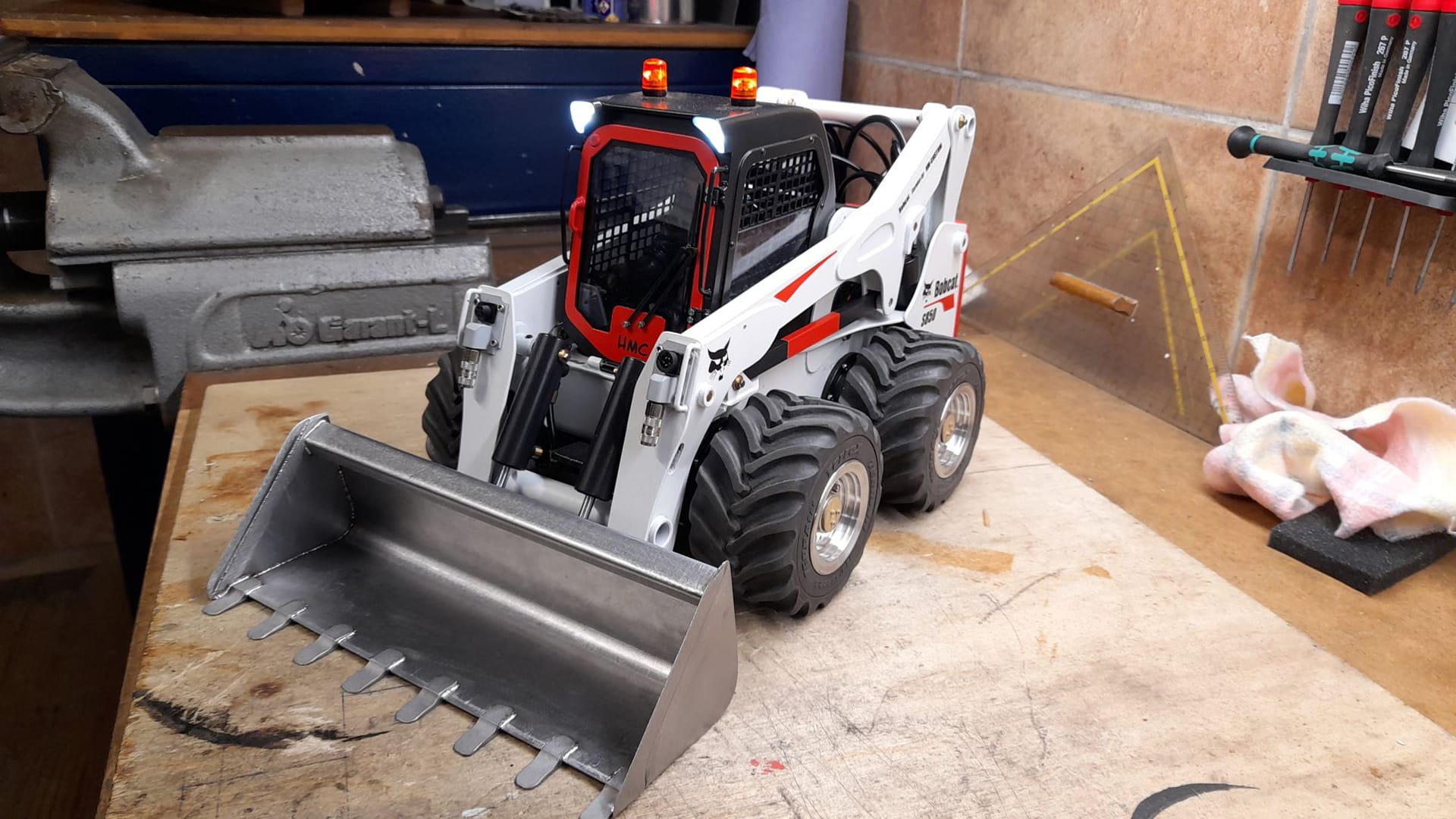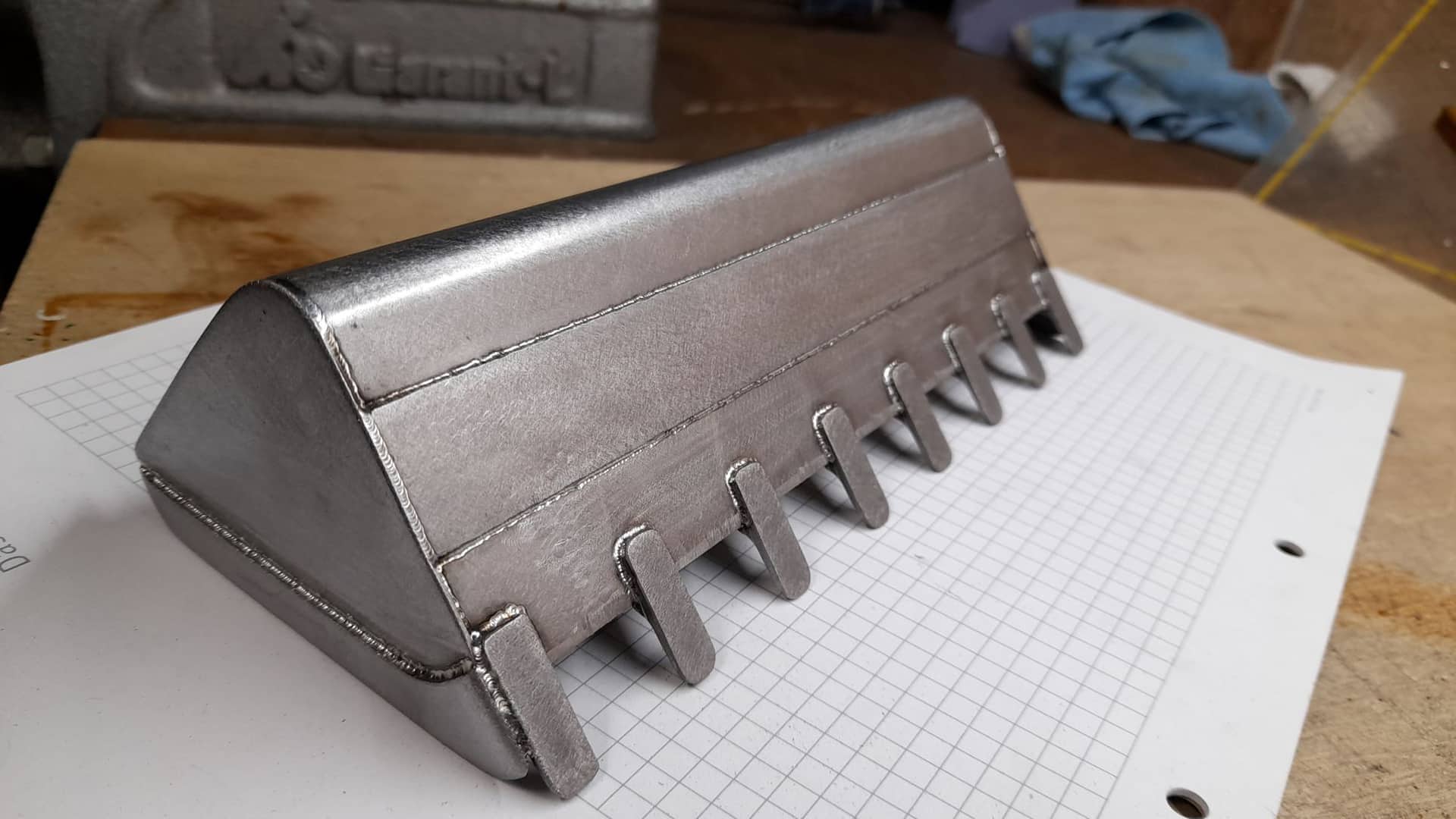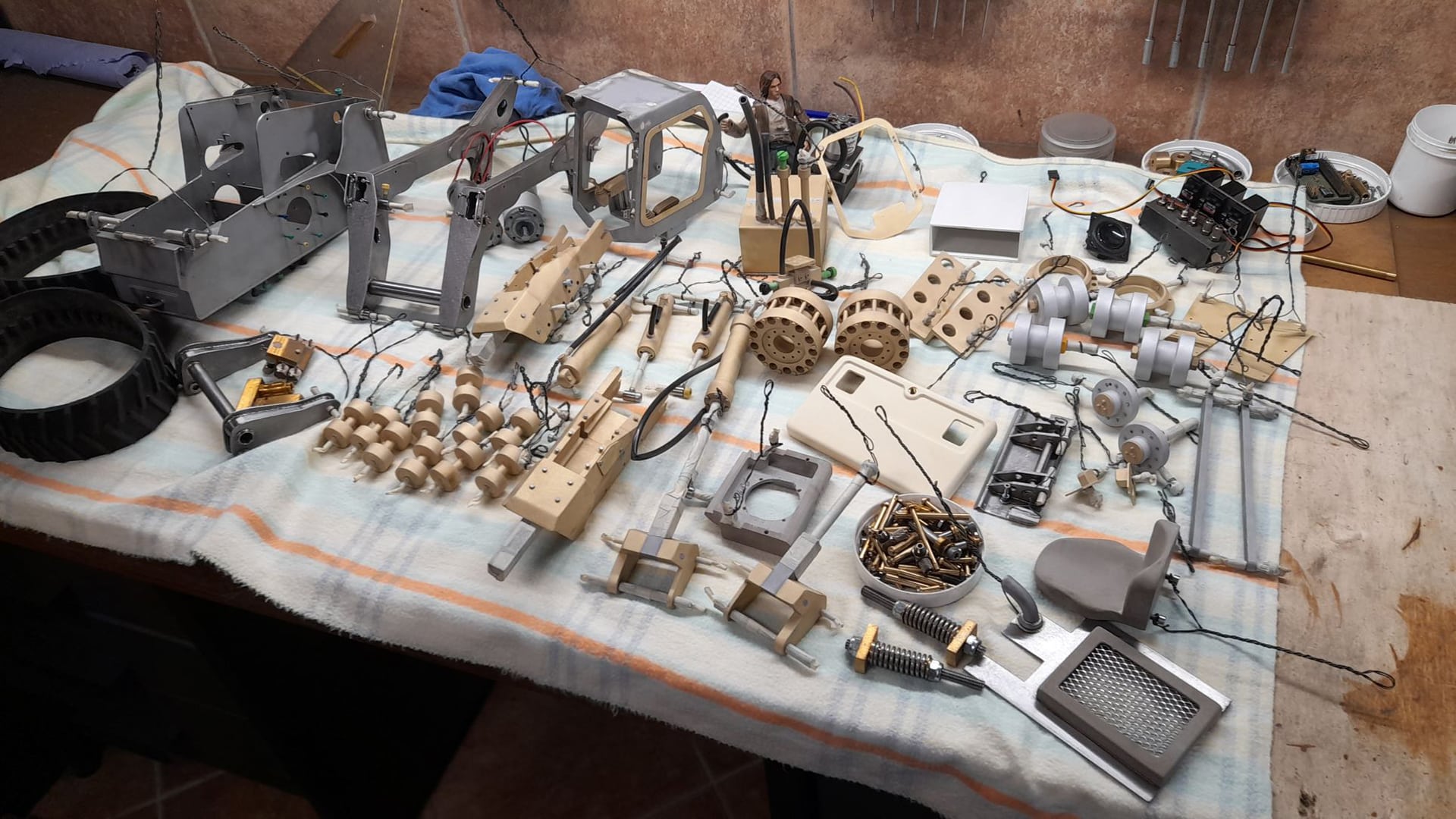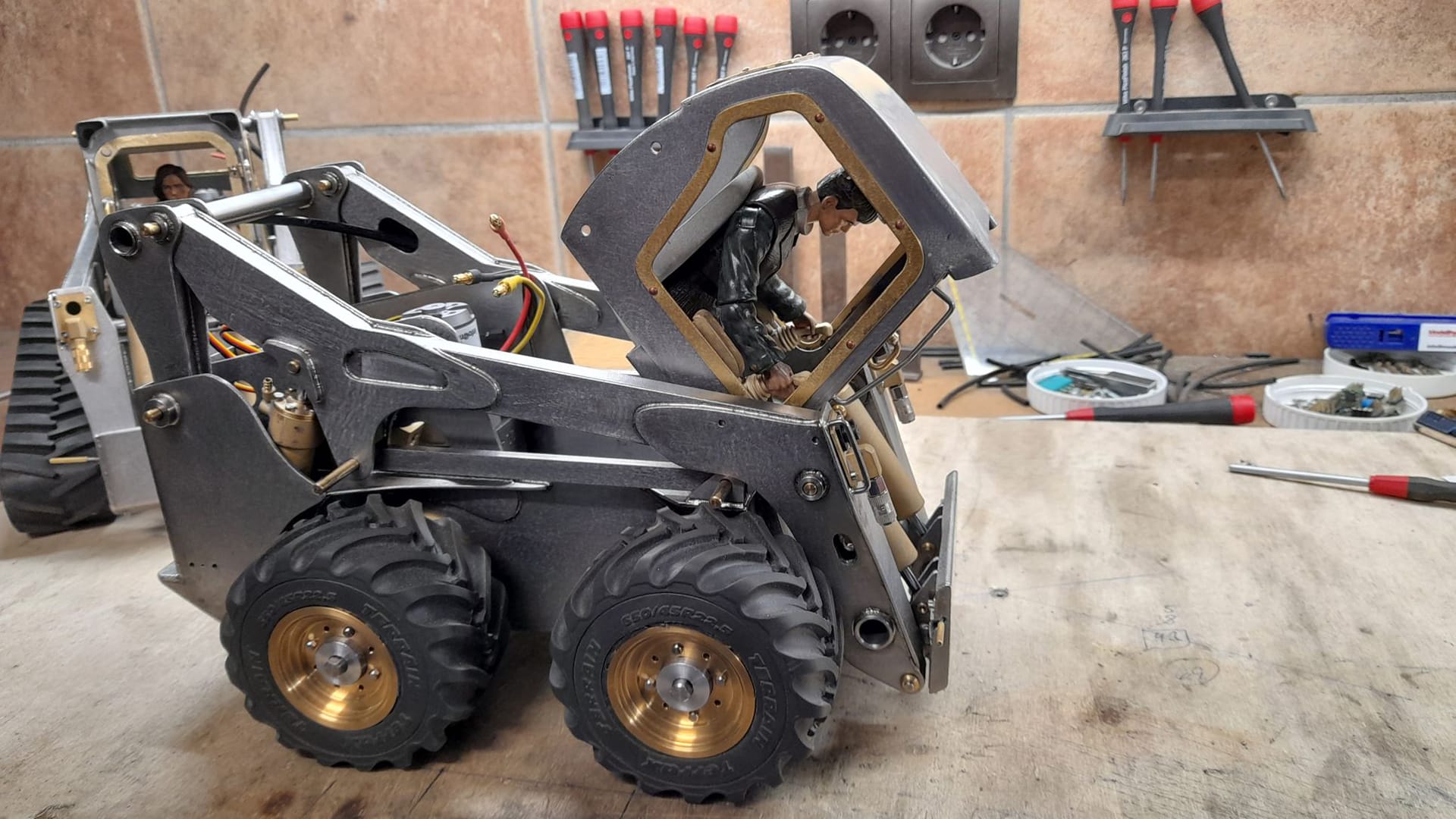 Automatic mode or foot switch
Difficult workpiece designs may require even more controlled welding control.
By pressing the foot switch for 3 seconds, the foot switch is activated. The automatic function of the M280 is then deactivated.
The white symbol in the display indicates activated foot switch operation.
Welding is now triggered by pressing the foot switch.

Choose your basic settings
Settings menu just a keystroke away
The gas valve can be opened to adjust the gas flow.
To control the eye protection, it can be activated in intervals.

The signal tone that announces the start of the welding process can be activated or deactivated here.

Choose your preferred language (English or German).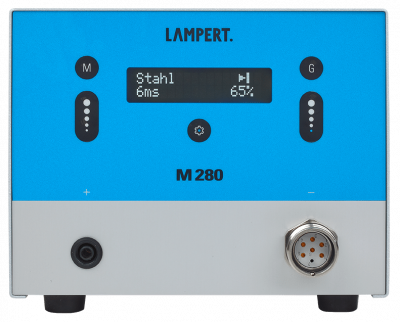 At home in the model shop
Sensible design for longevity or continuous operation: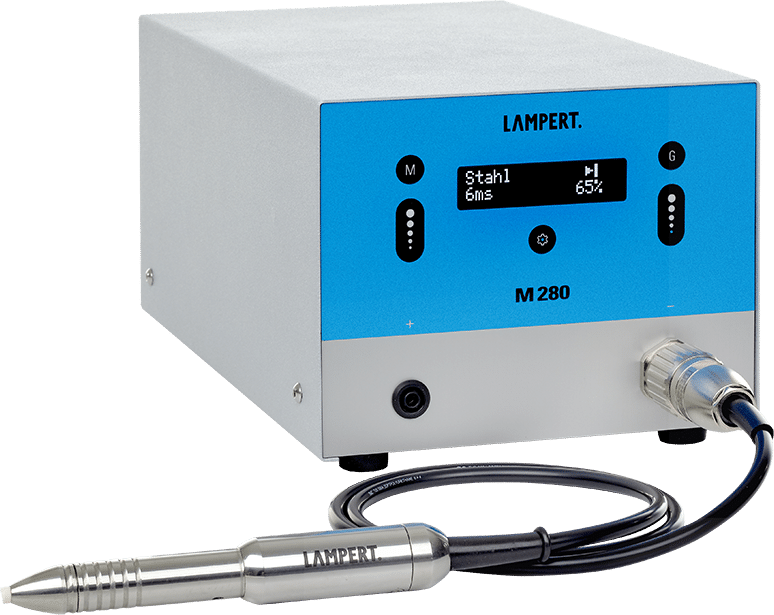 Passively cooled

The M280 comes without a fan and without ventilation slots. Passive cooling produces no disturbing noise and is very energy efficient.
Dustproof housing

The M280 features a closed, sealed housing. This means that no metal or polishing dusts generated in the workshop get into the unit. Damage or equipment failures due to otherwise unavoidable deposits are avoided.
M280 product comparison with Lampert industrial welders
Lampert offers the Micro Arc Welder industrial welder for professional use.
Before developing the Micro Arc Welder, Lampert offered adapted versions of the well-known PUK welder for industrial applications, including the PUK U5.
Read here the comparison test between the M280 and the PUK U5, which was made by a customer independently from Lampert.
Although the PUK U5 has significantly lower performance than the new Micro Arc Welder, this comparison is a good indication and decision-making aid for typical modeling applications from a user's perspective.
Practical test of the M280 in the trade magazine Truckmodell
A detailed field test of the M280 was published in TRUCKmodell 4/19 – you can find the complete report here.
Nothing has changed in the meantime in terms of the operating concept of the equipment or the welding procedure. For the sake of completeness, we would like to mention that the default settings for materials shown in the article have been changed to steel, HF1 and HF2 for the current devices(instructions p.7/5.2).
The eye protection shown in it is no longer available in the form and we recommend using the optics unit (Art.no. 100 210, ill. see top of page) or one of our welding microscopes (see also our price list "Eye protection systems").
Accessories and optional equipment
Practical additional system components such as various welding microscopes or welding rods and accessories are available according to your individual needs. Visit our Accessories page.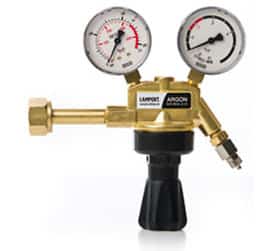 The M280 welding system is delivered with the following accessories and includes all necessary documentation and instructions:
The M280 basic unit with the selected eye protection


Necessary contact clamp, gas hose, cleaning brush and connection cable

2 special electrodes WLa Ø 0.6 mm, incl. 1 diamond grinding wheel for regrinding

Here you can download additional information about our welding equipment:
Quality for your demand: We place importance on the highest production and safety standards and guarantee the reliability of our products.

Quality "Made in Germany
The PUK welding equipment is developed and produced in Germany.

Quality from conviction
For the PUK welding equipment we provide 3 years warranty!

Standard-compliant
Each PUK welding system is manufactured according to the valid EN standards and is CE compliant.

Standard-compliant
In addition to CE compliance, our welding equipment also meets UKCA requirements for the UK.

State-of-the-art technology
Our long-standing cooperation with the University of Applied Sciences WÜ-SW vouches for innovation.

The official German ceritification authority for research and developent "Bescheinigungsstelle Forschungszulage" (BSFZ) awards its seal exclusively to companies that are eligible to claim funding through the research allowance.