The most powerful and versatile unit we have ever built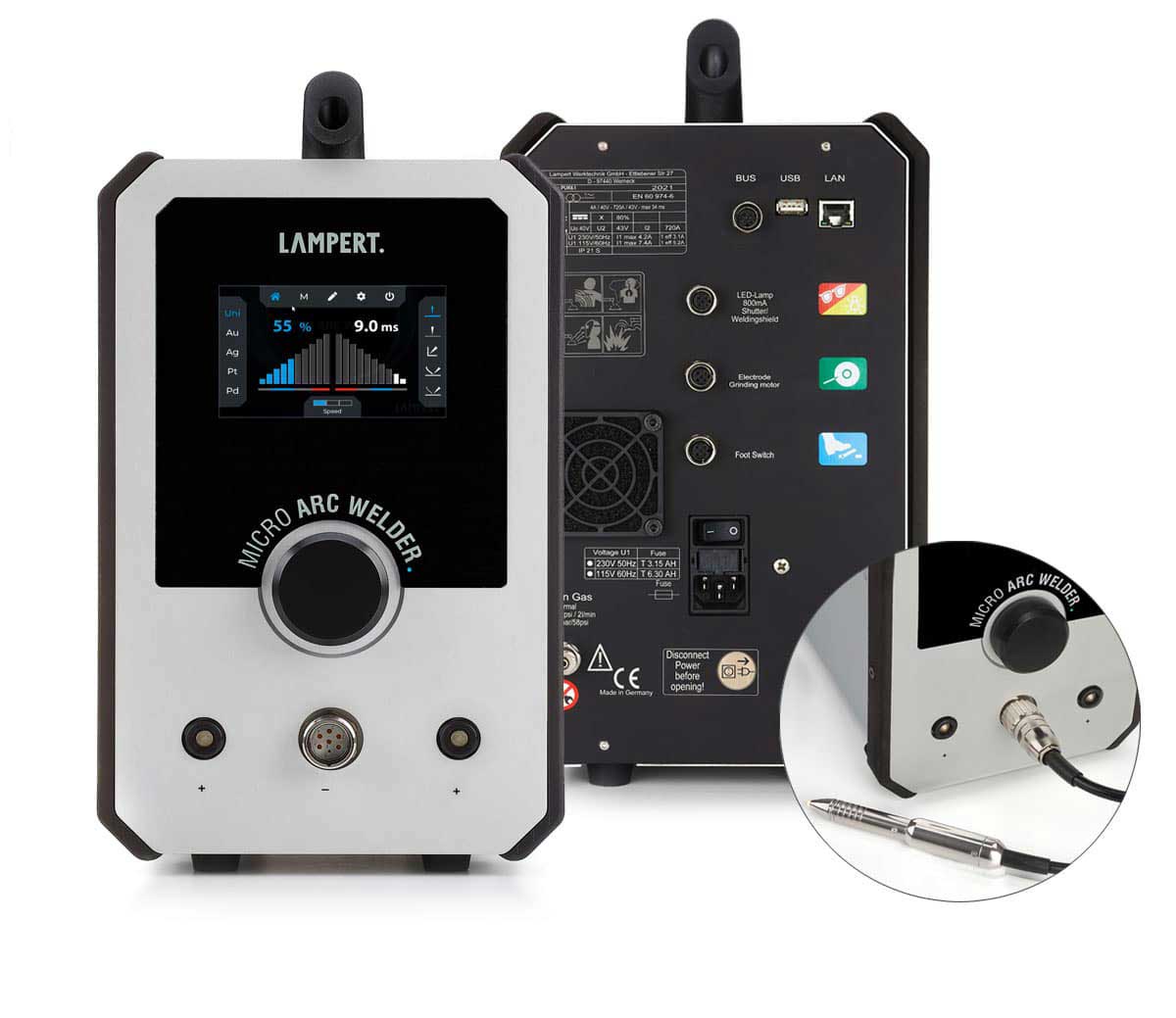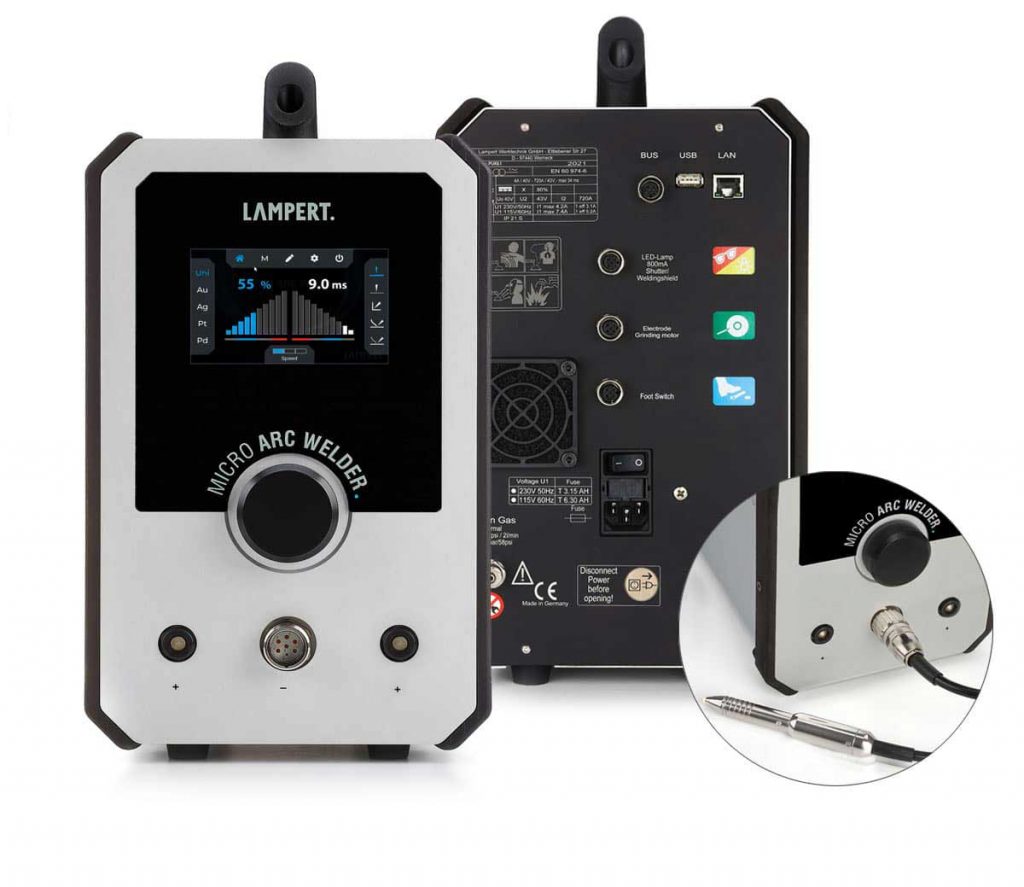 No longer available
A compact TIG impulse welder – precisely where conventional TIG welders in the lower power range have long since reached their technical limits, our technology comes into its own confidently for fine and ultra-fine welding – regardless of the size of a workpiece.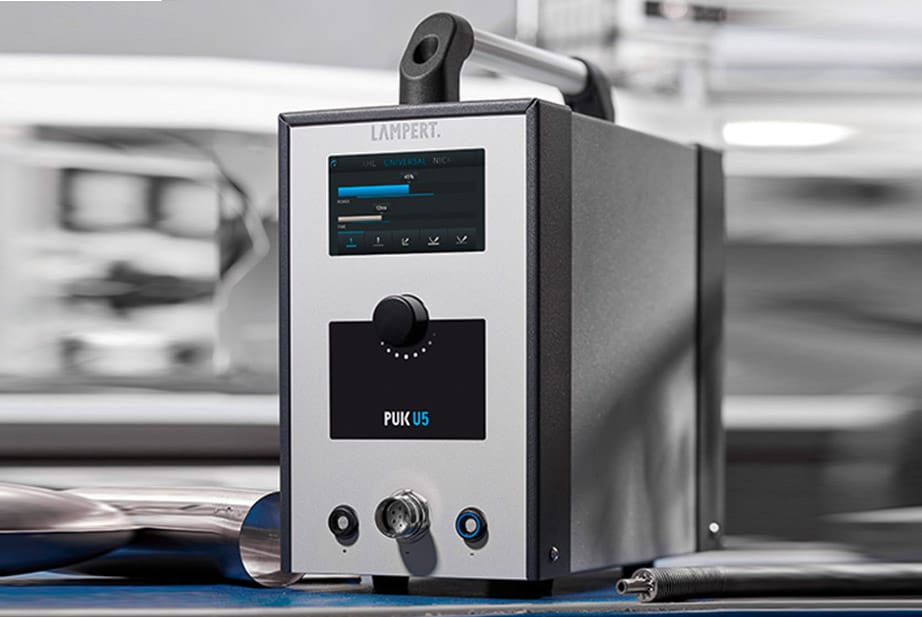 Superior welding properties
Reproducible and high-quality welding results at any time on all weldable materials
Simple and intuitive operation
Exact positioning of the spot welds
Very low, controllable heat generation
Welding of even the smallest material thicknesses
Facilitation and time savings during repairs and soldering
Precise welds under the welding microscope
Maintenance free technology
Low acquisition costs, very good price-performance ratio
Mobile use due to compact size
Low costs for consumables
Low argon consumption
Compact and variable TIG impulse welder
High-quality welded joints can still be made without problems on workpieces up to less than 0.2 mm thick. Welding spots with a diameter of approx. 0.2 mm to over 3.5 mm can be set (depending on material and setting).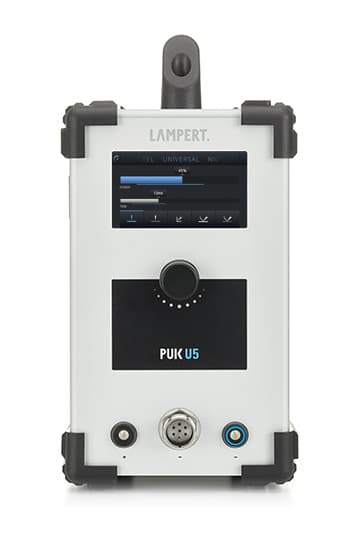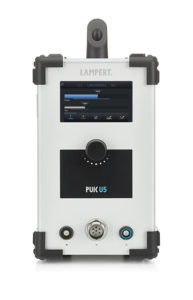 Our welding technology is already being used successfully in over 80 countries in a wide variety of applications – here are just a few examples:
Plant engineering
Automotive industry
Electrical engineering
Precision mechanics
Research & Development
Colleges & Universities
Industrial production
Instrument making
Aerospace
Laboratory Technology
Medical Technology
Metrology
Trade fair construction
Model making
Optical industry
Prototyping
Repair and welding services sector
Restoration
Jewelry Industry
Sensor technology
Watch industry
Advertising technology
Dental Technology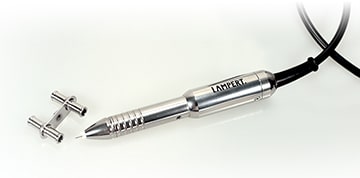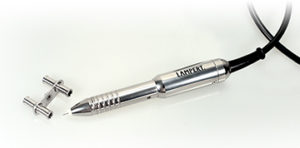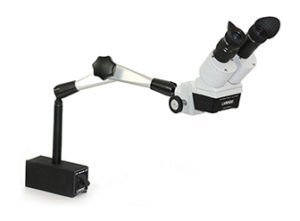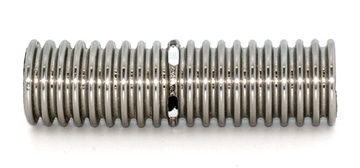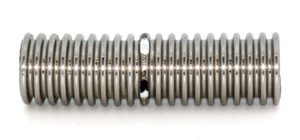 The functional principle of PUK welding is as simple as it is ingenious
If the electrode tip of the welding handpiece touches the workpiece, the welding process starts automatically. Melting occurs at the point of contact under an inert gas atmosphere.
In addition to many steels, various titanium and aluminum alloys, copper and tin alloys are suitable for welding, as are various precious metals and alloys. All alloys suitable for laser or TIG welding can also be welded with the PUK U5. Welding wire can be fed or applied as required without any problems.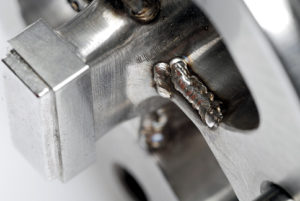 Current (TIG) min./max.
4 – 630 A
Current (TIG) min./max. (U5+)
4 – 720 A
Pulse duration (TIG) min./max.
0.5 – 34 ms
Current (fixation welding) min./max.
80 – 700 A
Pulse duration (fixation welding) min./max.
0.2 – 3 ms
Welding clock
up to 1.4 Hz
Speed function (U5+)
up to 2 Hz
max. Loading time
0,8 s
Number of metal programs
10
Program memory
20
Range display with recommended
settings
+
Speed function (U5+ only)
+
Active cooling (U5+ only)
+
Callable help texts
+
Expert menu with freely selectable
welding curves
+
High frequency welding
+
automatic gas pre-flow time
+
Gas consumption
approx. 2 l/min
Inert gas
Argon > 99.9 %
e.g. Argon 4.6
Power consumption during welding
400 VA
Power consumption in float mode
7 W
Dimensions (W x H x D)
16 x 32 x 30 cm
Weight
8,52 kg
Weight (U5+)
8.77 kg
Industry examples / 1.4301 – Stainless steel
The PUK technology will inspire you!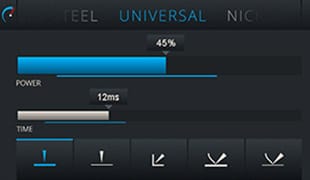 The intuitive operation
Intelligent presettings mean that only 2 operating steps are required. Select metal group and work situation > Welding!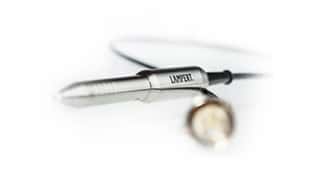 Precision handpiece for precision welding
Solid quality and the best materials such as stainless steel and Teflon are a prerequisite for precision in manufacturing and reliability in use.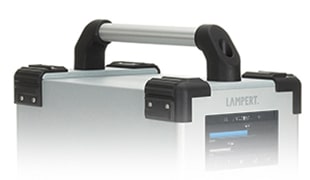 The handling of the components: Well thought-out details facilitate handling.

High quality connectors and professional screw and plug-in connections ensure durability and lasting safety in daily use.

Practical and fast: plug-in nozzle and clamping nut for fast, tool-free changing of electrodes

High quality workmanship in every detail.
The operating concept of the PUK U5 combines the advantages of a modern touch display with the proven operation by means of a rotary control. Intuitive and safe device setting is thus guaranteed at all times.
Two steps to the correct device setting
1. Select metal group
2. select welding situation
3. welding!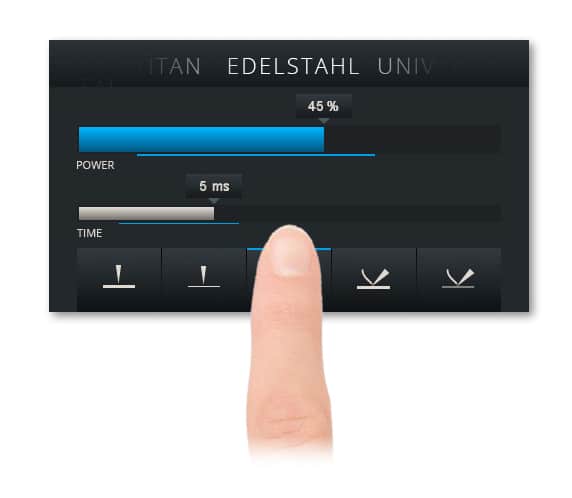 Recommended setting range
By means of the thin blue bar, the setting range recommended by our engineers is displayed.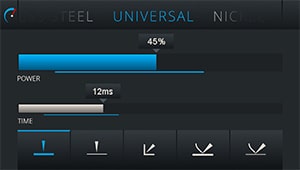 Helpful information is easily accessible at any time
Informative help windows support intuitive operation.
By pressing a button of the display for approx. 2 seconds, a help window is shown in which the underlying function of the buttons is explained.
With another short touch on the help window, the display jumps back to the operating menu.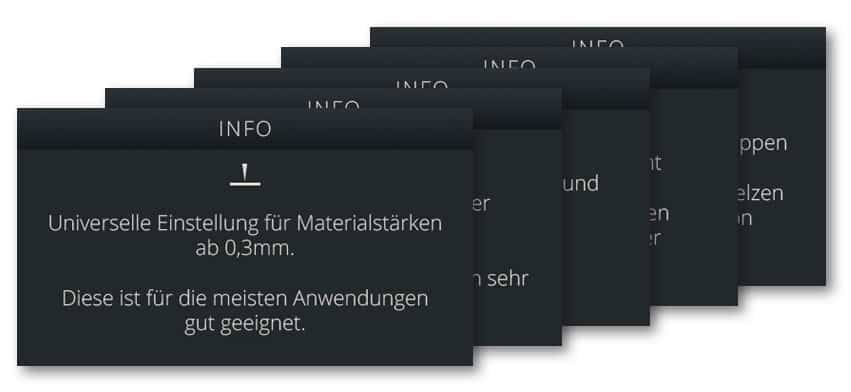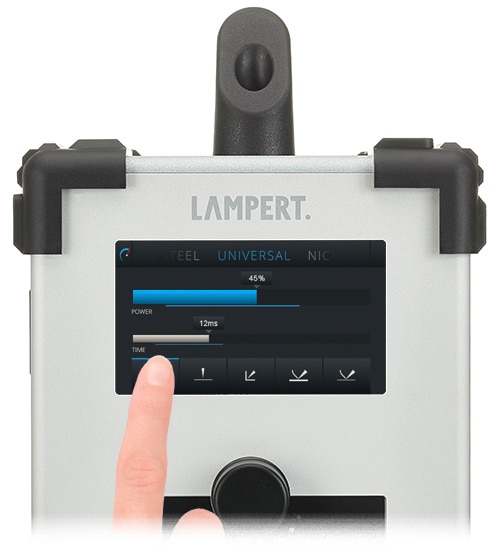 Selection of welding parameters by means of a single control dial
This means that power and welding time can be adjusted "blindly" to individual requirements.
Concentration remains focused on the workpiece.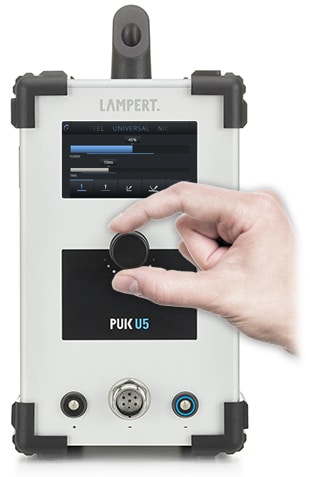 Quality for your demand: We place importance on the highest production and safety standards and guarantee the reliability of our products.

Quality "Made in Germany": PUK welding equipment is developed and produced in Germany.
Quality from conviction: We grant a 3-year warranty for the PUK welding units!

Safety first: Our welding eye protection systems are DIN CERTCO-tested and approved.

State-of-the-art technology: Our long-standing cooperation with the University of Applied Sciences WÜ-SW inspires innovation.

Standard-compliant: Every PUK welding system is manufactured according to the valid EN standards and is CE-compliant.
Practical features for individual requirements
Optimized settings menu
Simplified menu navigation with only one rotary control
(De)activation of the expert menu with 15 different welding curves
(De)activation of the program memory for 20 own programs
(De)activation of the fuser welding function
(De)activation of the resistance welding function
(De)activating the micro mode
Selection of basic functions such as lighting, welding timing, signal tone or voice selection
Opening the gas valve to set the correct gas flow rate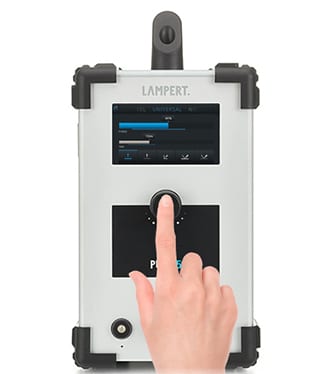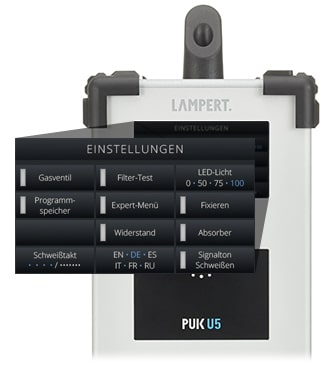 What's new with the PUK U5
Proven technology further developed
The patent pending system for welding process monitoring:
New software for contact monitoring of the handpiece
Avoidance of welding faults by interrupting the welding process when too much pressure is applied to the electrode
Increase the life of the electrode tip
Avoidance of tungsten inclusions on sensitive surfaces or on workpieces and materials that still require further processing
Improvement of the overall welding quality due to more uniform work
Error prevention in handling: Increased process reliability and more consistent quality for larger quantitiesLearning function: Faster and easier learning of correct welding – especially for beginners
Advantages with the PUK D5
Faster to better results – "blind operation" through one-hand operation: The concentration remains on the workpiece!
Even more powerful LED illumination in our new premium welding microscopes. More uniform illumination of the working area – more flexible use of the microscope: These microscopes can also be used as full-fledged working microscopes – not only for welding!
Setting of the "Power", "Time" parameters and menu navigation with only one control dial
Possibility of selection of a basic welding cycle
Speed function (PUK U5+ only) – increased energy input into the workpiece for optimized welding performance with highly conductive metals and alloys. (e.g. copper)
Controlled welding process for material thicknesses down to less than 0.2 mm for wires and sheets with minimum energy dosage and exposure.
OPTIMIZED METAL SELECTION ESPECIALLY FOR INDUSTRIAL APPLICATIONS
Preset welding parameters for a wide range of weldable metals and alloys in industrial use (e.g. stainless steel, Hastelloy, titanium, various precious metals, etc.).
Individual device setup via the settings menu, e.g. preselection of the welding cycle, display and hiding of operating levels such as program memory, expert level, fixed welding …
Extremely simple touchscreen operation. Now with wipe function!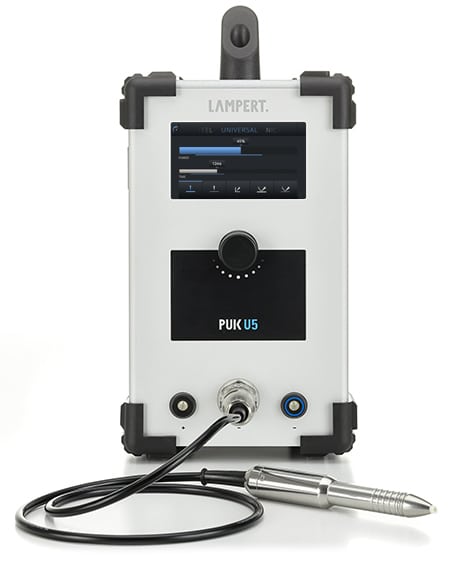 Other features in the overview
For temporary fixing of metal parts.
With this process, two metal parts are joined together at their point of contact by means of resistance welding.
The parts can thus be "tacked" together for final joining by means of PUK welding, or to fix them for a soldering process.
The fixation welding function is particularly suitable for processing metals with low electrical conductivity, e.g. steels or titanium, etc.
Resistance welding function
The resistance welding function can be an option for individual solutions, e.g. in connection with a force-dependent triggering of the weld.
A corresponding device can be connected via the foot switch connection socket.
With this process, two metal parts are joined together at their point of contact by means of resistance welding.
In order to address material-specific conditions, a choice can be made between different welding curves.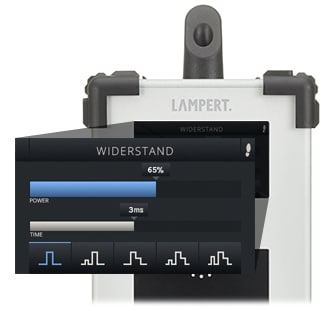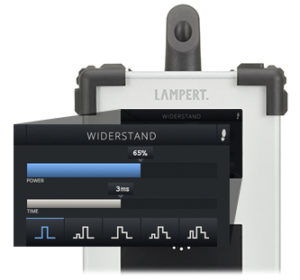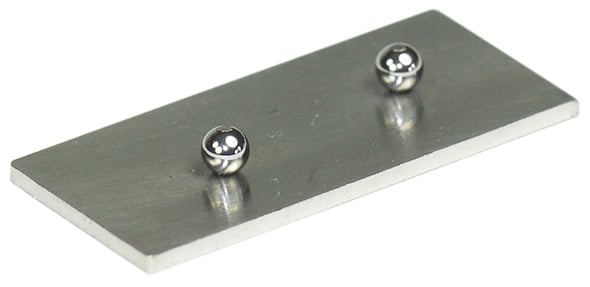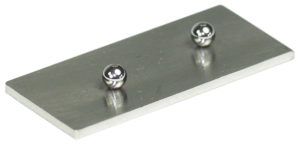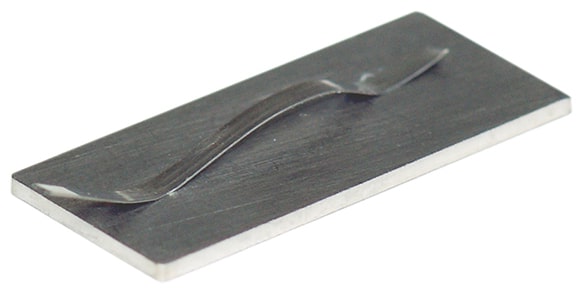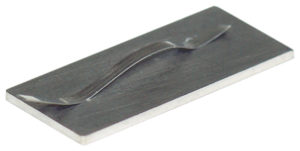 Automatic mode or foot switch
For difficult workpiece constructions, the use of the foot switch can be an aid to safe working.
By pressing the foot switch for 3 seconds, it is activated. This deactivates the automatic function of the PUK.
The white symbol at the top right of the display indicates activated foot switch operation.
Welding is now triggered by pressing the foot switch.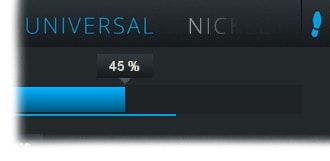 At home in the metal workshop
Sensible design for durability and continuous operation:
Actively cooled (U5+ only)
The PUK U5+ is actively cooled when required, so the devices can be operated continuously without any problems.
High-performance handpiece (U5+ only)
Optimized welding performance, maximum power transmission.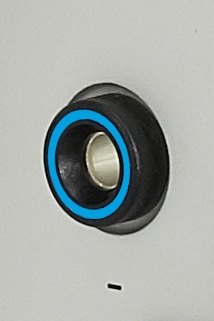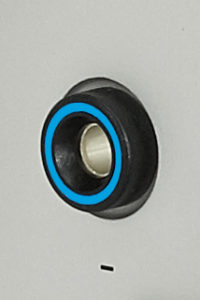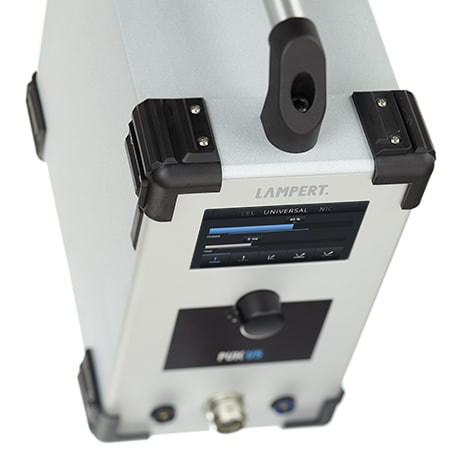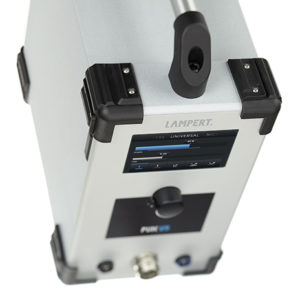 further accessories available
Practical further system components and accessories, such as electrode grinding motor, flow controller or welding wires and many more.
is available according to your individual needs. Please also visit our accessories page.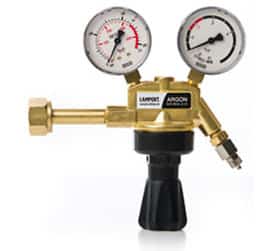 The PUK scope of delivery
The PUK welding system is delivered with the following accessories and includes all necessary documentation
and instructions:
The PUK welding system with the selected welding microscope
Special electrodes in 3 diameters incl. Diamond grinding wheel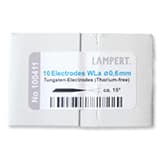 Necessary contact clamps, gas hose, cleaning brush and connection cable

Here you can download additional information about our welding equipment