FINE WELDING TECHNOLOGY THAT SETS STANDARDS
Welding veneers, applying metal, fixing work, welding eyelets, closing pores, making seams, welding precious metals including. Silver as well as copper and bronze and all weldable alloys, material thicknesses also below 0.2 mm
is handled by the new PUK 6.
The comparison with its predecessors shows: 20 years of experience and passion in development raise fine welding technology to an unprecedented level with the PUK 6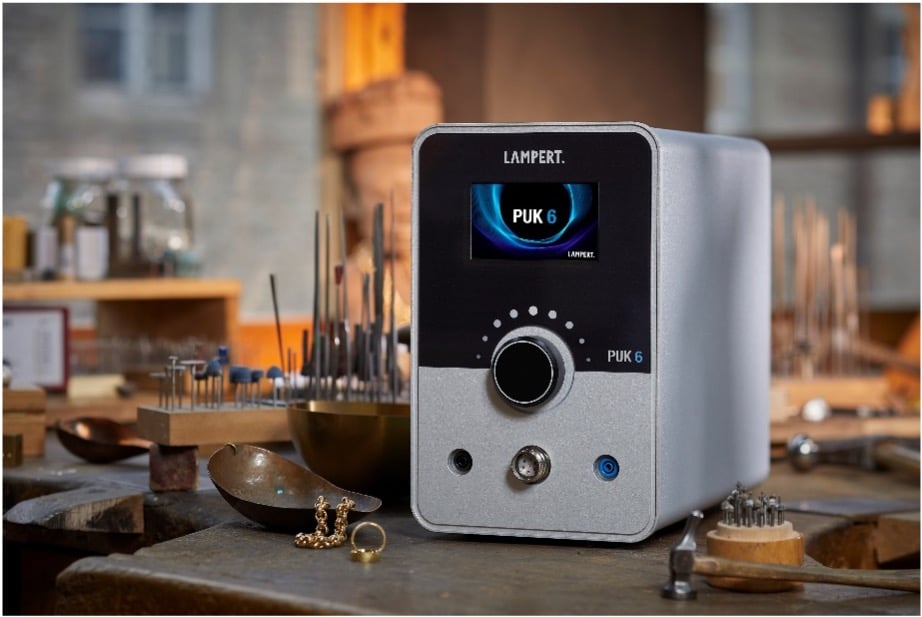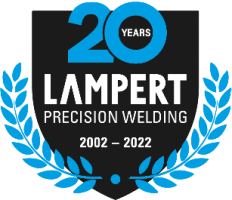 Up to 3.3 welds per second: up to 65% faster spot weld sequence
More homogeneous, smoother spot welds - excellent weld even with variable spot spacing
Higher heat input if required: Perfect results even with critical materials
50 % finer spot welds in the lower power spectrum
Minimum pulse duration now down to 0.1 ms: 67% shorter welding time in micro mode
20% faster and thus more agile electrode stroke
Maximum electrode thickness now up to 1 mm
Up to 50 % longer service life of the electrode
Average measured service life improvement in test setups, actual value depends on individual user profile
70% higher display resolution with increased viewing angle under all environmental conditions
Faster operation and material selection through direct control with a central operating element
New standby mode: Continuous availability with 85% lower energy consumption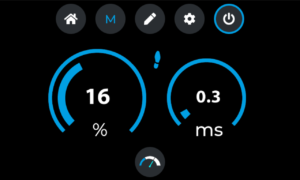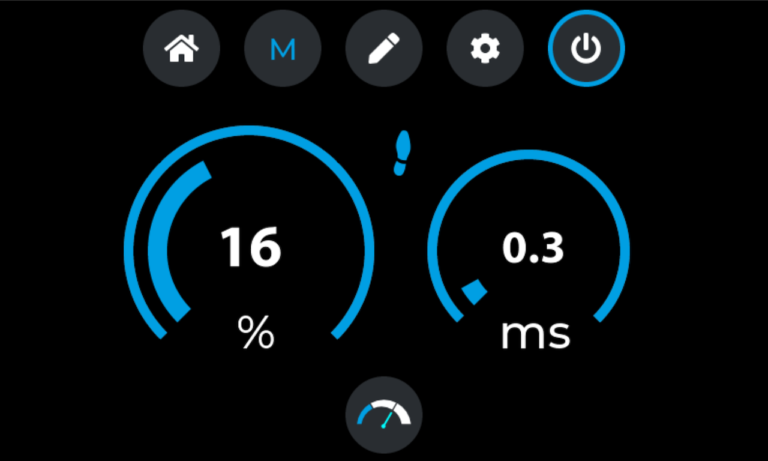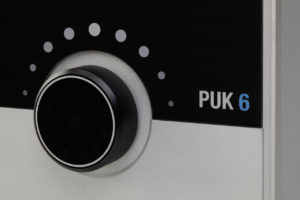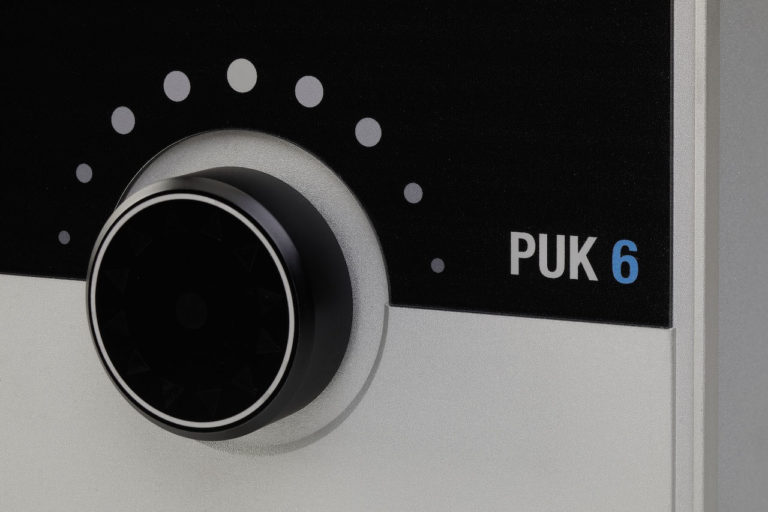 Current (TIG) min./max.
9 - 400 A
Pulse duration (TIG) min./max.
0.1 - 34 ms
Current (fixation welding) min./max.
80 - 700 A
Pulse duration (fusion welding)
1.5 ms
Welding speed
up to 3 Hz
max. Loading time
0,8 s
Number of metal programs
11
Range display with recommended
Settings
+
Red area" warning for excessive settings
+
High frequency welding
+
automatic gas pre-flow time
+
Gas consumption
approx. 2 l/min
Inert gas
Argon > 99.9 %
e.g. argon 4.6
Power consumption during welding
400 VA
Power consumption during float operation
7 W
Weight
9,5 kg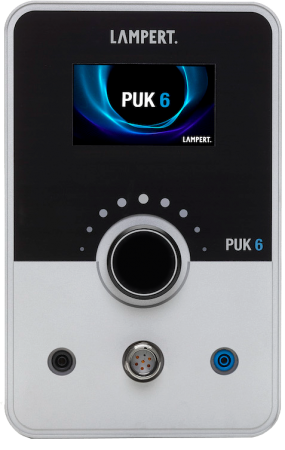 Video presentation of the new PUK 6
See here a short presentation of the new PUK 6 by the goldsmith Christoph Straube from Nuremberg. He will clearly explain the advantages and innovations of the new generation of devices – let him surprise you!
Functionalities improved once again
Redesigned display with improved resolution
Clear design language with timeless aesthetics as a visual highlight at every workplace
Noble, selected materials for highest demands on value and appearance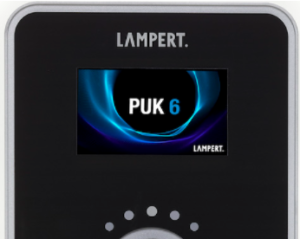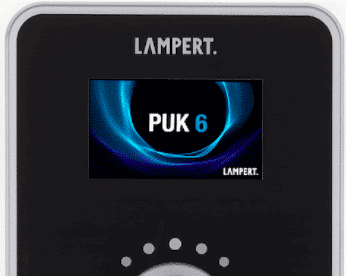 Optimized welding curves for all common alloys in jewelry manufacturing
Higher maximum power and improved welding performance especially of highly conductive silver, copper and tin alloys due to the new speed function
New standby function - fast restart, minimal energy consumption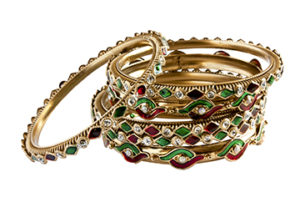 Operation & Functionality
NEW: One-hand joystick with turn-push-tilt function as well as simplified, intuitive menu navigation
Faster maximum spot weld sequence due to extended speed function - selectable in 3 levels
Refined micro mode with tighter gradation enables extended spectrum when welding at the lower power limit
Newly designed, patented welding process control for avoiding faulty welds and even faster learning of PUK welding -easy start for the PUK beginner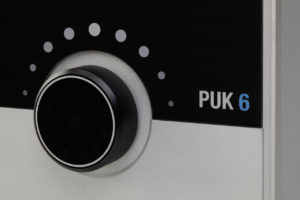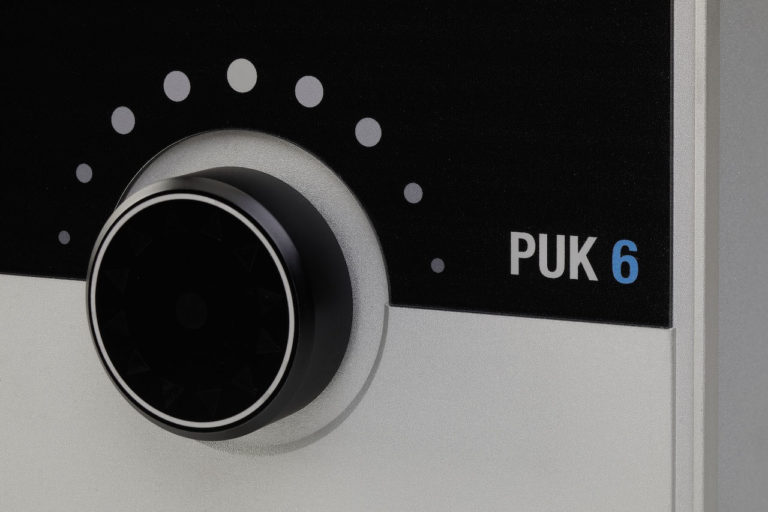 The original PUK fine welding system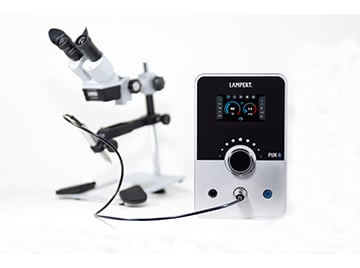 Superior welding properties
Reproducible and high quality at any time
Welding results on all weldable materials
Simple and intuitive operation
Exact positioning of the spot welds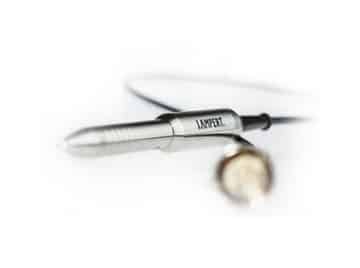 Very low, controllable heat generation
Welding of even the smallest material thicknesses
Facilitation and time saving for repairs
and soldering
Precise welds under the welding microscope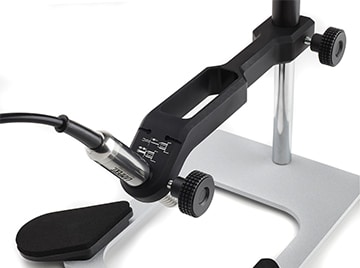 Maintenance free technology
Low acquisition costs, very good
Price-performance ratio
Compact size – finds space in every workshop
Very low costs for consumables
Low argon consumption
Compact and variable TIG impulse welder
in which the mode of operation and range of applications are very close to laser welding. Stable welds can be made easily on workpieces as thin as 0.2 mm.
The PUK 6 fine welding unit opens up a very large number of Possible applications in the production of jewelry: Constructions from sheet metal or wire elements, fixation welds and repairs, filling of defects, filling of pores by means of applying Welding rod, and much more can be realized with the PUK 6 – from the smallest repair to series production to the most unusual new creation.
The functional principle of PUK welding is as simple as it is ingenious
If the electrode tip of the welding handpiece touches the workpiece, the welding process starts automatically. At the point of contact, a melting of 0.3 to 3.0 mm diameter occurs under inert gas atmosphere (depending on material and setting).
In addition to precious metal alloys such as gold, silver and platinum, many non-ferrous metals such as copper and tin alloys, many steels, titanium and aluminum alloys are also suitable for welding.
All alloys suitable for laser or TIG welding can also be welded with the PUK 6.
The PUK technology will inspire you!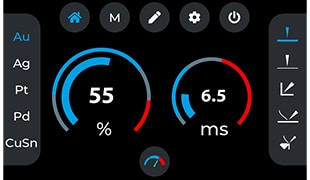 The intuitive operation
Intelligent presettings mean that only 2 operating steps are required. Select metal group and work situation > Welding!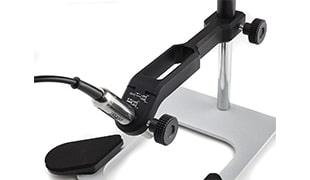 Precision handpiece for precision welding
Solid quality and the best materials such as stainless steel and Teflon are a prerequisite for precision in manufacturing and reliability in use.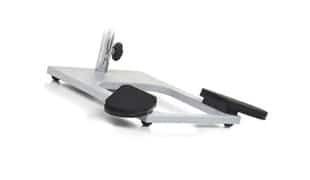 The handling of the components: Well thought-out details facilitate handling.
Ergonomic working: Individual adjustment of the working position and comfortable hand rests for low-fatigue work.
Accessories and optional equipment
Practical additional system components and accessories, such as electrode grinding motor, flow controller, or welding wires and much more.
are available according to your individual needs. Please also visit our Accessories page.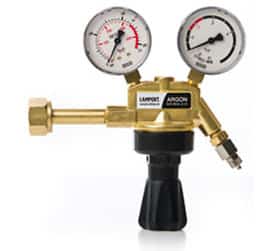 The PUK scope of delivery
The PUK welding system is delivered with the following accessories and includes all necessary documentation
and instructions:
The PUK welding system with the selected welding microscope
Special electrodes incl. Diamond grinding wheel
Necessary connection clamps, gas hose and connection cable
Small "welding course" with short instructions, steel plates and some welding rod

Here you can download additional information about our welding equipment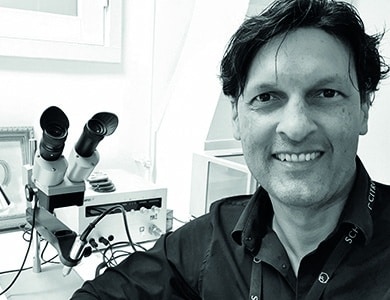 Mohan Chandie Shaw
Master goldsmith / designer / gemstone setter
With my PUK I can design, make and repair jewelry faster, better and more complex.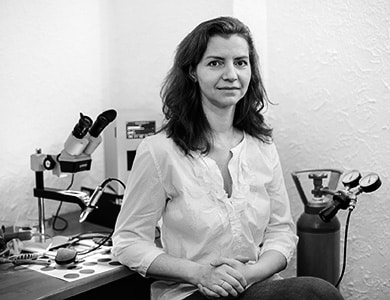 Dr. Daniela Zaharia
Orthodontist
The PUK D5 opens up a whole new world of design for me … and is the ideal partner in today's 3D printing era.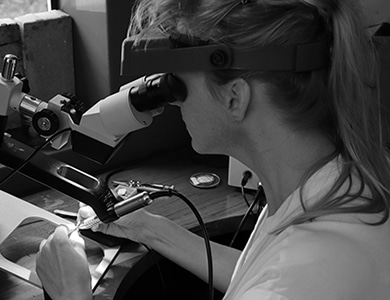 Studio Loubser
Tailor made jewelry
Our PUK has become an essential part of our workshop … time-consuming manufacturing steps or repair processes are often omitted.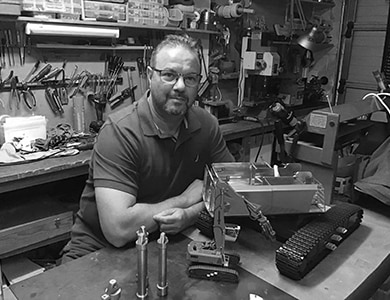 Ramon Zollner
R/C model builder and designer
With the PUK, I have taken custom remote control model building to the next level!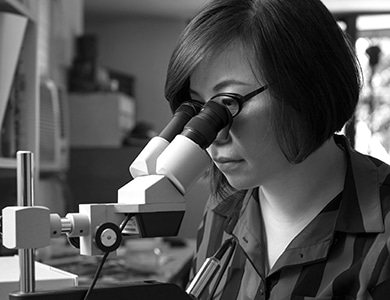 Min-Ling Hsieh
Goldsmith
I have to say, without the PUK, I couldn't imagine doing my job!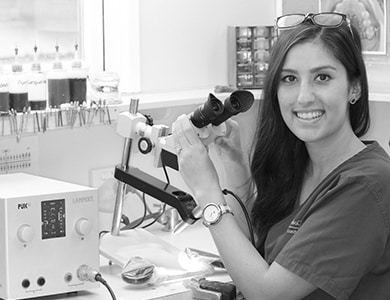 Gabby Williamson
Dental technician, Toowoomba (QLD)
Soldering in orthodontics is now a thing of the past for me, and many jobs were not possible in the way they were when I could only solder in the lab.
Luca Cristino
Goldsmith
I believe that a PUK belongs in every workshop to make jewelry making as well as repairs faster.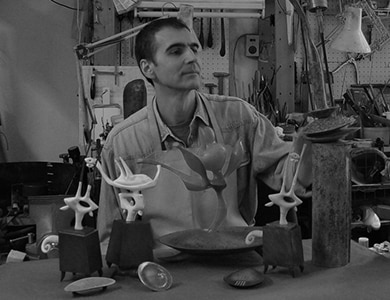 Yura Golub
Goldsmith, sculptor and graphic artist
Thanks to PUK, I can realize my creative ideas more easily and there are no limits to the realization of my imagination!"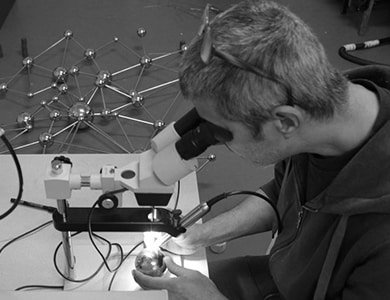 David Fried
Interdisciplinary artist
My PUK has not only solved many problems in the realization of art projects that I already had in mind, but has opened up unimagined possibilities for many more ideas!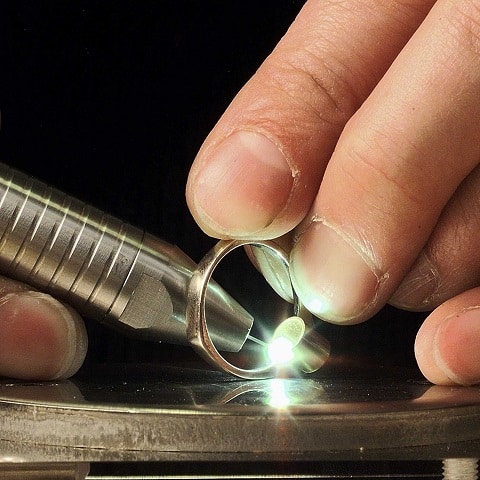 Applications wanted? Visit our showroom
Are you unsure about the possibilities of Lampert's fine welding machines? In our showroom you will find numerous customer opinions from everyday work, an extensive video library with application examples and a photo gallery with practical examples. Let us inspire you!
Quality for your demand: We attach importance to the highest production and safety standards and guarantee the reliability of our products.

Practical and fast: plug-in nozzle and clamping nut for fast, tool-free changing of electrodes

High quality workmanship in every detail and dustproof housing without fan and thus quiet and durable

Quality "Made in Germany": PUK welding equipment is developed and produced in Germany.
Quality from conviction: We grant a 3-year warranty for the PUK welding devices!

Safety first: Our welding eye protection systems are DIN CERTCO-tested and approved.

State-of-the-art technology: Our long-standing cooperation with the University of Applied Sciences WÜ-SW guarantees innovation.

Standard-compliant: Every PUK welding system is manufactured according to the valid EN standards and is CE-compliant.
Lampert Werktechnik GmbH
Ettlebener street 27
97440 Werneck
Tel.+ 49 (0)9722 94 59 – 0
Fax + 49 (0)9722 94 59 – 100
Do you have any questions?
Do you have any questions?
Lampert Werktechnik GmbH
Ettlebener street 27
97440 Werneck
Tel.+ 49 (0)9722 94 59 – 0
Fax + 49 (0)9722 94 59 – 100