Below you will find a list of accessories for our PUK devices.
PUK flow controller:
An important prerequisite for reliable welds is the correct flow rate of the argon shielding gas.
With the PUK flow regulator, the precise setting of the recommended 2 liters per minute is simple, but above all: > reliable!
The flow controller is specially designed for the low gas flow rates in PUK welding.
| | |
| --- | --- |
| Gas | Argon 4.6 |
| Max. Inlet pressure | 230 bar |
| Adjustment range | 0 - 6 l/min |
| Weight | 1,4 kg |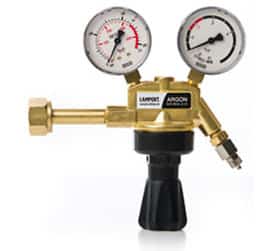 Simple and fast grinding of the PUK electrodes
The grinding motor is a useful accessory for any PUK welding machine. The care of the electrode tips, which is important for very good welding results, is done in no time with the grinding motor.
Durable diamond grinding wheel
The diamond disc used has a long service life. Replacement washers are available as accessories if required and can be easily changed with the aid of the enclosed hexagonal wrench.
To grind the electrode tips, the electrodes are held at a preset angle of 15° to the rotating diamond disc and rotated between the fingers. Guide holes are available in diameters of 0.5, 0.6, 0.8 and 1 mm. The diamond wheel is securely embedded in a sturdy aluminum housing so that only the face of the grinding surface is accessible.
Connection directly to the welder
The grinding motor can be mounted separately or on the combined connection socket of the welding unit - if a foot switch is already in operation there additionally with a T-connector (Art.No. 100 823). The motor is switched on with a button on the side of the housing.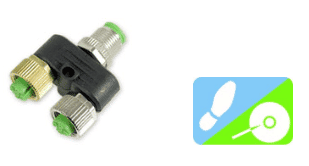 | | |
| --- | --- |
| Idle speed | 11000 rpm |
| Power consumption (12 V) | max. 6 W |
| Dimensions (Ø x L) | 34 x 76 mm |
| Weight | approx. 200 g |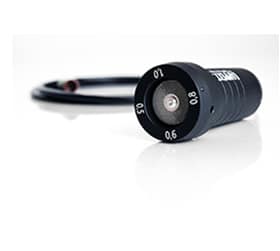 T-connector for simultaneous connection of foot switch and electrode grinding motor or a welding microscope and the optics unit (LCD eye protection system).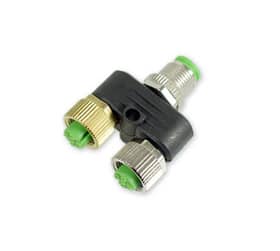 The practical addition for your PUK
In contrast to automatic welding, each individual welding process can also be triggered with the foot switch. Thus, in difficult welding situations, accidental initiation of the weld can be avoided.
Users who are used to working with a foot switch do not have to change.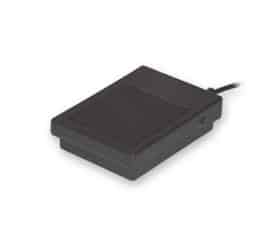 Item no. 100 730/731/732*
Highest tactile sensitivity, finest goat nappa leather and a back of the hand made of knitted fabric ensure a very good fit and high wearing comfort.
The glove is designed for fine PUK welding with low power. For higher power welding, please use standard TIG gloves.
*Available in size 7, 8, 9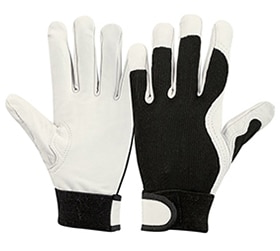 Item no. 100 735/736/737*
This standard TIG glove is made of very soft goat nappa leather and ensures a good feeling and high wearing comfort despite the best protection of the hands.
The glove is recommended for PUK welding with higher power.
*Available in size 8, 9, 10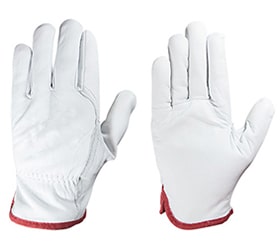 For mounting on the welding microscope
Extended face protection for welding with or without handpiece holding arm.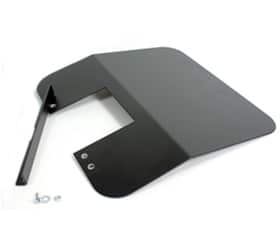 for the pretreatment of welding material
150 ml metal spray can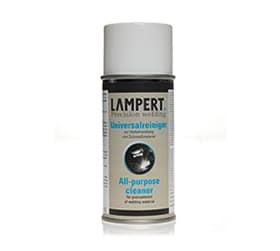 The flat nose pliers are suitable for holding and safely contacting small parts.
The pliers are nickel plated for optimum conductivity.
The flexible contact strip is very suitable for contacting workpieces where the normal clamp cannot be used, or for very delicate as well as polished parts.
Length 100 cm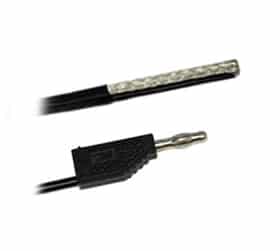 The raw cable for the production of individual contacting tools
Length 100 cm
We cover the finishing of individual contact tools in our workshop no. 23, which you can also download from our workshop archive.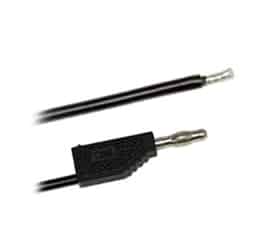 Fixation welding set PUK 4.1 / PUK 5
The fusion welding set is required to use the "fusion welding" function.
The set consists of foot switch and blue connection cable 100 cm with contact terminal.
This inert gas nozzle with Ø 4 mm nominal diameter has a nozzle opening 1.0 mm larger than
the 3 mm standard nozzle.
This nozzle is particularly advantageous when welding on edges or very filigree structures, as the wider gas flow better encloses such structures.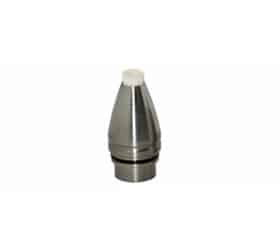 The handpiece tray is made of heavy solid rubber and ensures safe storage of the handpiece.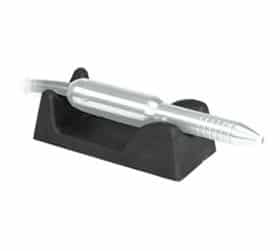 The headrest for PUK welding microscopes enables relaxed and fatigue-free work with the welding microscope.
Especially during longer welding tasks, the headrest helps to maintain concentration on the workpiece.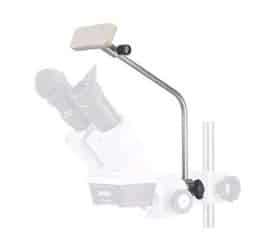 Display protection film
exact fit for the PUK 5 display.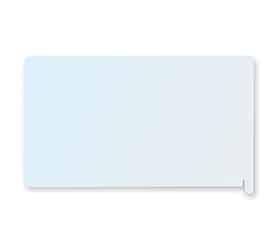 Item no. 300 811 (consisting of items 100 300 and 300 812)
Great help for difficult welding situations, fine repairs, etc.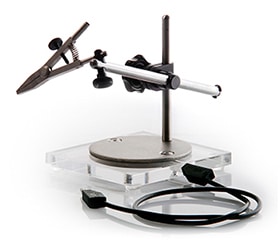 For the greatest precision in welding.
The microscope eyepieces with 15x magnification are particularly recommended for very fine welding work where maximum precision is required. The eyepieces fit all Lampert welding microscopes and can be easily exchanged in just a few steps.
| | |
| --- | --- |
| Magnification | 15x |
| Field of view | 13 mm |
| Packaging unit | 2 |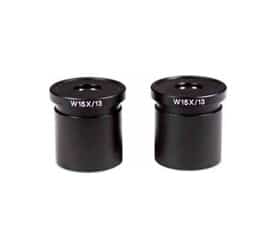 Here you can download additional information about our accessories, spare and wear parts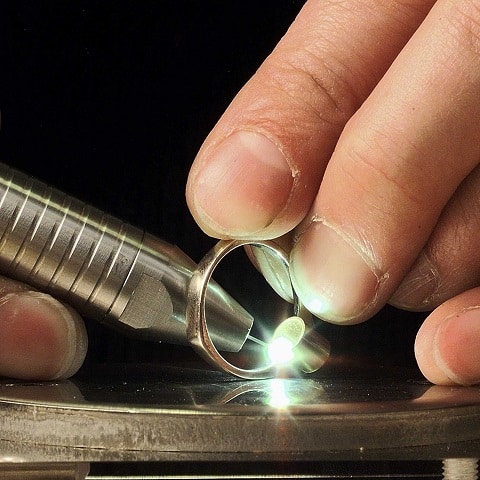 Are you unsure about the possibilities of Lampert's fine welding machines? In our showroom you will find numerous customer opinions from everyday work, an extensive video library with application examples and a photo gallery with practical examples. Let us inspire you!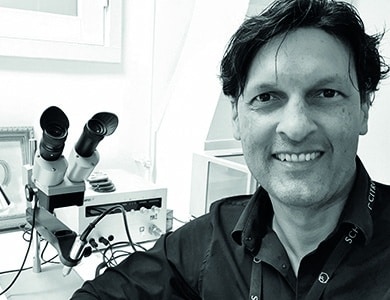 Mohan Chandie Shaw
Master goldsmith / designer / gemstone setter
With my PUK I can design, make and repair jewelry faster, better and more complex.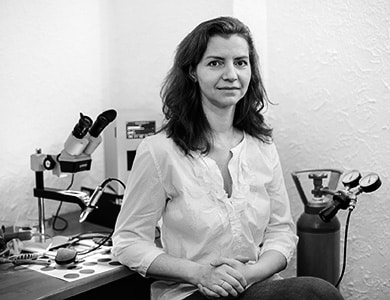 Dr. Daniela Zaharia
Orthodontist
The PUK D5 opens up a whole new world of design for me … and is the ideal partner in today's 3D printing era.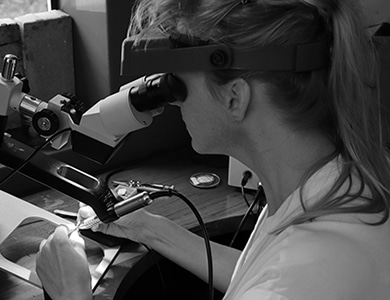 Studio Loubser
Tailor made jewelry
Our PUK has become an essential part of our workshop … time-consuming manufacturing steps or repair processes are often omitted.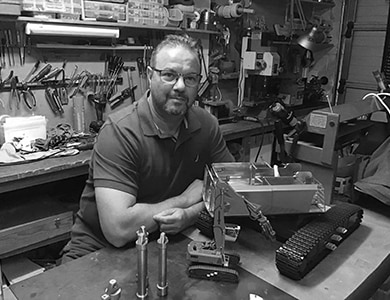 Ramon Zollner
R/C model builder and designer
With the PUK, I have taken custom remote control model building to the next level!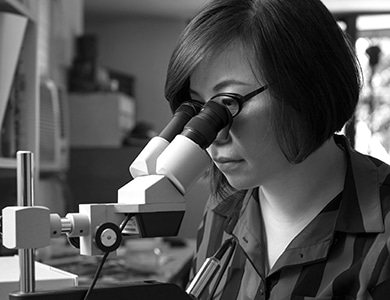 Min-Ling Hsieh
Goldsmith
I have to say, without the PUK, I couldn't imagine doing my job!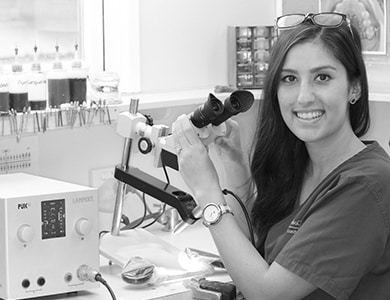 Gabby Williamson
Dental technician, Toowoomba (QLD)
Soldering in orthodontics is now a thing of the past for me, and many jobs were not possible in the way they were when I could only solder in the lab.
Luca Cristino
Goldsmith
I believe that a PUK belongs in every workshop to make jewelry making as well as repairs faster.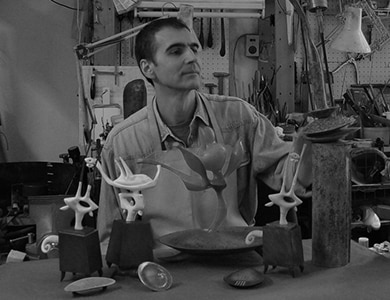 Yura Golub
Goldsmith, sculptor and graphic artist
Thanks to PUK, I can realize my creative ideas more easily and there are no limits to the realization of my imagination!"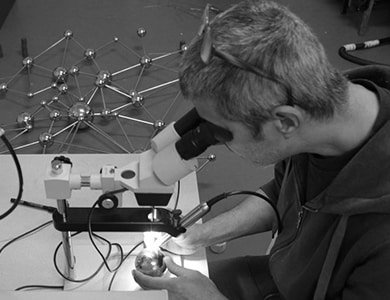 David Fried
Interdisciplinary artist
My PUK has not only solved many problems in the realization of art projects that I already had in mind, but has opened up unimagined possibilities for many more ideas!