Fine welding device PUK 6
The comparison with its predecessors shows: 20 years of experience and passion in the development of fine welding equipment raise the features of the PUK 6 to an unprecedented level.
The tool for any goldsmith or silversmith, watchmaker and many other …
Welding veneers, applying metal to edges and surfaces on jewelry and watches, similar to laser welding, fixing work, welding eyelets, sealing pores, making seams, welding precious metals including. silver as well as copper and bronze and all weldable alloys. The new PUK 6 can handle material thicknesses even below 0.2 mm.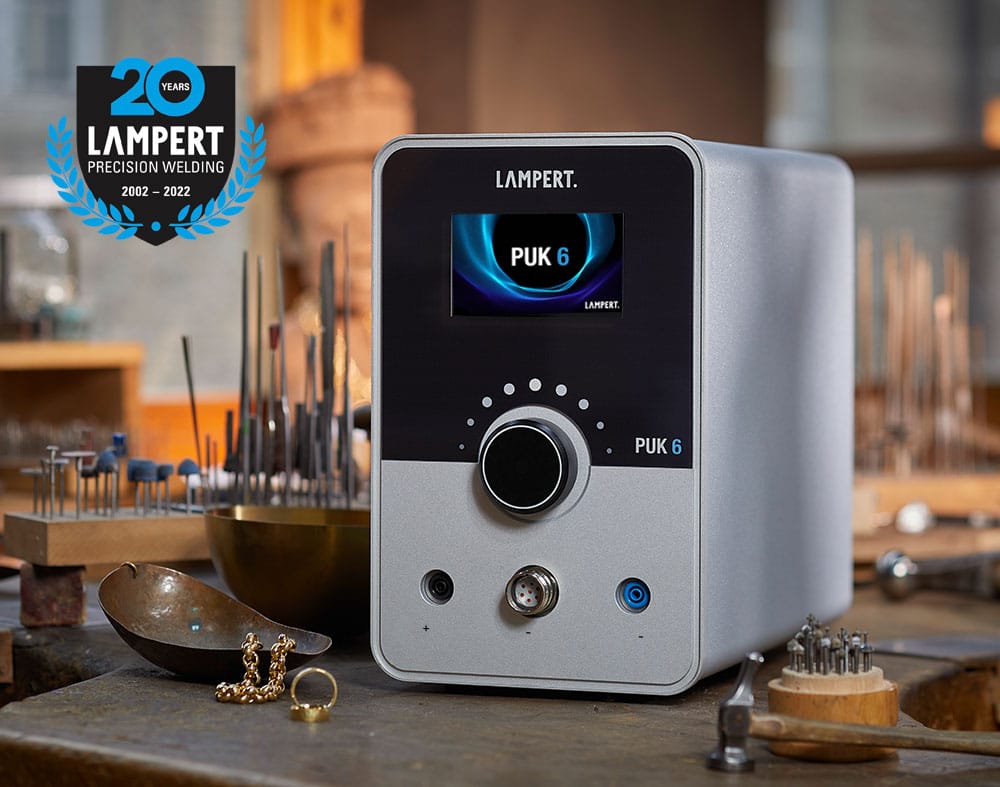 The facts of the PUK 6 welders at a glance
Redesigned display with improved resolution
Clear design language with timeless aesthetics as a visual highlight at every workplace
Noble, selected materials for highest demands on value and appearance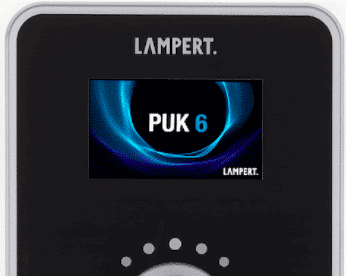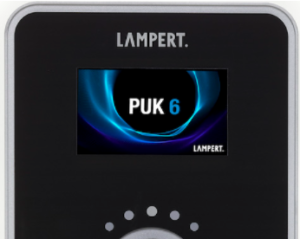 Up to 3.3 spot welds per second: up to 65% faster spot weld sequence
More homogeneous, smoother spot welds – excellent weld even with variable spot spacing
Higher heat input if required: Perfect results even with critical materials
The new PUK 6 welders can produce 50% finer spot welds in the lower power spectrum.
Minimum pulse duration now down to 0.1 ms: 67% shorter impulse duration in micro mode
20% faster and thus more agile electrode lifting
Maximum electrode thickness now up to 1 mm
Up to 50 % longer service life of the electrode
Average measured service life improvement in test setups, actual value depends on individual user profile
70% higher display resolution with increased viewing angle under all environmental conditions
Faster operation and material selection (gold, silver, platinum, palladium, copper alloys, titanium and more) through direct control with one-hand joystick with turn-push-tilt function

Faster maximum spot weld sequence due to extended speed function – selectable in 3 levels
Refined micro mode with tighter gradation enables extended spectrum when welding at the lower power limit

New standby mode: Continuous availability with 85% lower energy consumption
Current (TIG) min./max.
9 – 400 A
Pulse duration (TIG) min./max.
0.1 – 34 ms
Current (fixation welding) min./max.
80 – 700 A
Pulse duration (fixation welding)
1.5 ms
Welding speed
up to 3 Hz
max. Loading time
0,8 s
Number of metal programs
11
Range display with recommended
settings
+
Warning for excessive settings
+
High frequency welding
+
automatic gas pre-flow time
+
Gas consumption
approx. 2 l/min
Inert gas
Argon > 99.9 %
e.g. Argon 4.6
Power consumption during welding
400 VA
Power consumption in float mode
7 W
Weight
9,5 kg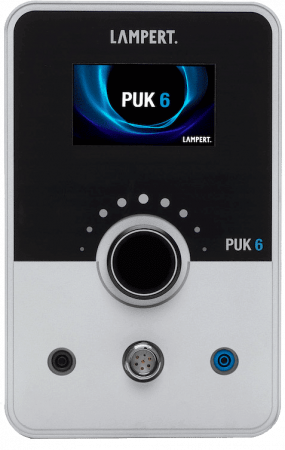 Video presentation of the new PUK 6
See here a short presentation of the new precision welder PUK 6 from Lampert by the goldsmith Christoph Straube from Nuremberg. He will explain the advantages and innovations of the new Lampert welding equipment to you in a clear manner – let yourself be surprised!
The original PUK fine welding system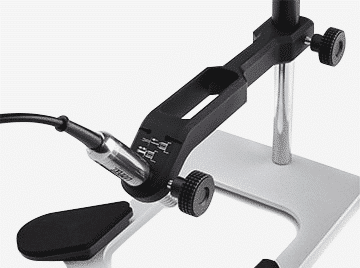 Highest precision for watchmakers, goldsmiths and silversmiths
Exact positioning of the spot welds
Precise welds under the welding microscope
Welding of even the smallest material thicknesses
Superior welding properties
Reproducible and high quality at any time
Welding results on all weldable materials
Simple and intuitive operation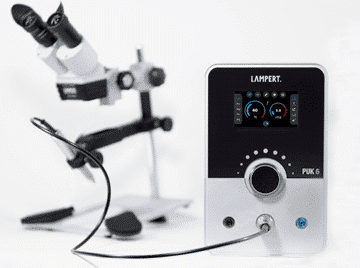 A fine welder always on the spot
Optimized welding curves for all common precious metals and alloys in jewelry production, for goldsmiths, for silversmiths or for watchmakers
Very low, controllable heat generation, comparable to that of laser welding
Higher maximum power and improved welding performance especially of highly conductive silver, copper and tin alloys due to the new speed function
Compact size – finds space in every workshop
,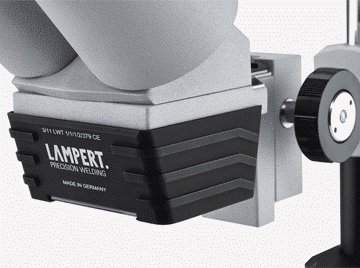 Fast amortization of Lampert PUK welding systems
Low acquisition costs
Very good price-performance ratio
Facilitate and save time during repairs and soldering of gold and silver and other precious metal alloys.
Low costs for consumables
Low consumption of argon
Maintenance free technology
All around the arc welder PUK 6
The functional principle of PUK welding is as simple as it is ingenious
If the electrode tip of the welding handpiece touches the workpiece, the welding process starts automatically. At the point of contact, a melting of 0.3 to 3.0 mm diameter occurs under inert gas atmosphere (depending on material and setting).
In addition to precious metal alloys such as gold, silver, platinum and palladium, this welder can also be used to weld many non-ferrous metals such as copper and tin alloys, as well as many steels, stainless steel and titanium alloys. You can see some examples in the application examples.
All alloys suitable for laser welding can also be welded with the PUK 6. The PUK 6 is particularly characterized by the fact that welding can be carried out without damage even in the immediate vicinity of sensitive gemstones.
Compact and variable TIG impulse welder in the jewelry manufacturing industry
in which the mode of operation and range of applications are very close to laser welding. Stable welds can be made easily on workpieces as thin as 0.2 mm.
The PUK 6 fine welding unit opens up a wide range of applications in jewelry manufacturing: Constructions from sheet metal or wire elements, fixation welding and repairs, filling of defects, filling of pores by means of applying Welding rod, and much more can be realized with the PUK 6 – from the smallest repair to series production to the most unusual new creation.
The PUK technology from Lampert will inspire you!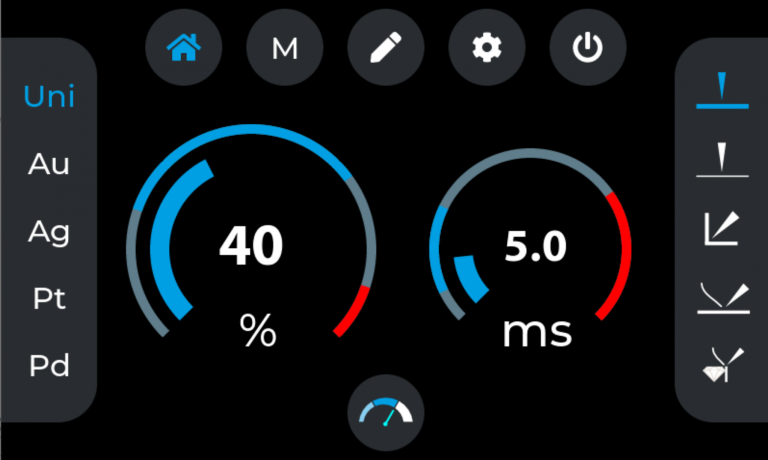 1. get started immediately even for beginners
Intuitive operation almost without familiarization
Intelligent presettings mean that only 2 operating steps are required. Select metal group and work situation > Welding!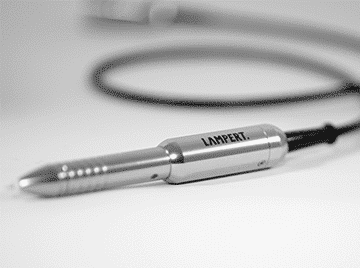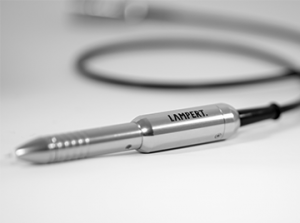 2. quality guarantees precision
Precision handpiece for precision welding
Solid quality and the best materials such as stainless steel and Teflon are a prerequisite for precision in manufacturing and reliability in use.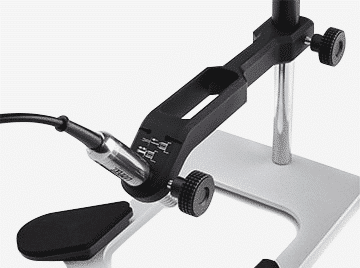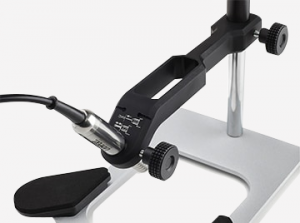 3. fatigue-free ergonomics
The handling of the components: Well thought-out details facilitate handling.
Ergonomic working: Individual adjustment of the working position and comfortable hand rests for low-fatigue work.
Accessories and special equipment for the PUK 6 fine welding system
Practical further system components and accessories, such as electrode grinding motor, flow controller or welding wires and many more are available according to your individual needs. Please also visit our Accessories page.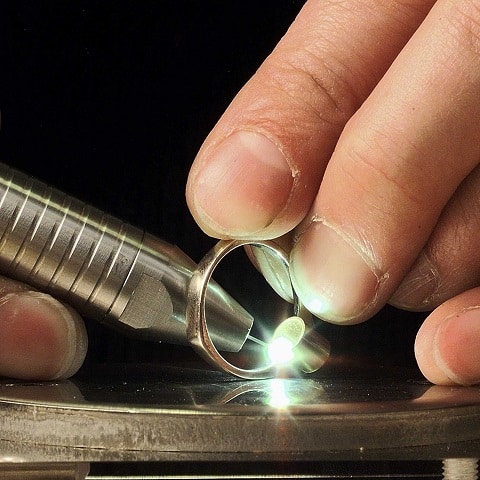 Can't decide which Lampert PUK welder is best for you? In our showroom you will find numerous customer opinions from everyday work, an extensive video library with application examples and a photo gallery with practical examples. Let us inspire you!
Scope of delivery of the PUK 6
The PUK 6 welding system is delivered with the following accessories and includes all necessary documentation
and instructions:
The PUK welder together with the selected welding microscope
Special electrodes incl. Diamond grinding wheel
Necessary connection clamps, gas hose and connection cable
Small welding course with short instructions, steel plates and some welding rod

Here you can download additional information about our welding equipment
Quality for your demand: We attach importance to the highest production and safety standards and guarantee the reliability of our welding equipment.

Practical and fast: plug-in nozzle and clamping nut for fast, tool-free changing of electrodes

High quality workmanship in every detail and dustproof housing without fan and thus quiet and durable

Quality "Made in Germany
The PUK welding equipment is developed and produced in Germany.

Quality from conviction
For the PUK welding equipment we provide 3 years warranty!

Standard-compliant
Each PUK welding system is manufactured according to the valid EN standards and is CE compliant.

Standard-compliant
In addition to CE compliance, our welding equipment also meets UKCA requirements for the UK.

Latest technology
Our long-standing cooperation with the University of Applied Sciences WÜ-SW vouches for innovation.

The official German ceritification authority for research and developent "Bescheinigungsstelle Forschungszulage" (BSFZ) awards its seal exclusively to companies that are eligible to claim funding through the research allowance.