FOR THE FINE WELDING UNIT PUK 6 FOR JEWELRY MAKING
High-quality welding equipment can also convince aesthetically. We have now provided proof of this once again: The PUK 6, our innovative fine welding unit for goldsmiths and silversmiths, has been awarded the coveted iF DESIGN AWARD. We feel confirmed in our endeavor to combine function and design at Lampert. Learn more about our high-quality equipment, the PUK 6, our claim to modern welding technology for special applications and the iF DESIGN AWARD.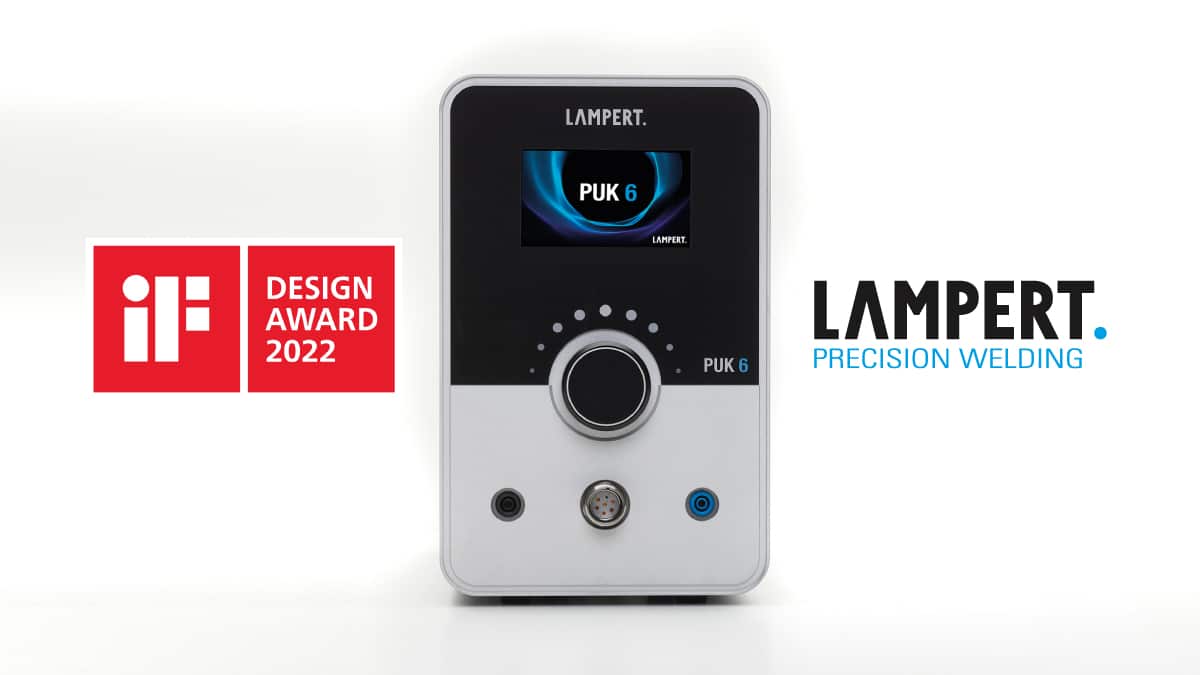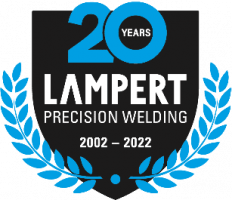 The PUK 6 for goldsmiths and silversmiths - a top-class Lampert product
At Lampert, we are always working to continuously improve. With the PUK 6, we are setting new standards for our fine welding equipment, both in terms of function and design. The freshly designed unit has a timeless look and is a real eye-catcher in any studio or workshop.
This impression is continued in the design of the display. Restrainedly designed in the colors gray and black, blue and red accents further round off the visual impression. The device can be easily operated with only one hand via a turn-push control. We have no answers when it comes to performance and function, and the PUK 6 can master even difficult-to-weld alloys. Even customers with no previous welding knowledge can quickly achieve first-class results with the PUK 6. A practical stand-by function saves energy when the device is not in use. This welder decorates any goldsmith's workshop and also meets the special aesthetic requirements of this industry. It deserves the iF DESIGN AWARD.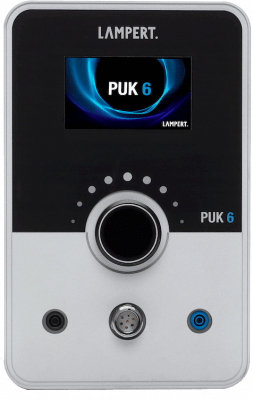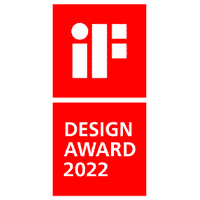 The iF DESIGN AWARD for the PUK 6
With the iF DESIGN AWARD, we become part of a series of renowned award winners who have been honored with this award since 1954, and we are proud of this. The design competition is organized annually by iF (International Forum) Design in Hanover, Germany. The standards for award-worthy product designs are high, and only excellent industrial design is shortlisted. Special attention is paid to the combination of function and aesthetics, which led us to present the PUK 6 to the iF jury. The iF DESIGN AWARD also has a high international reputation.
Precision welding equipment is our passion. We offer an extensive range of products for various applications such as goldsmithing, silversmithing, dental technology or industry. We design our products with the same precision as the spot welds and welds produced by our welding equipment.
Between the very first PUK 111 and the PUK 6 there are more than 20 years of further development, both in functionality and design. In the meantime, the name Lampert and the principle PUK have become synonymous with fine welding as well as fine welding equipment at the highest level.