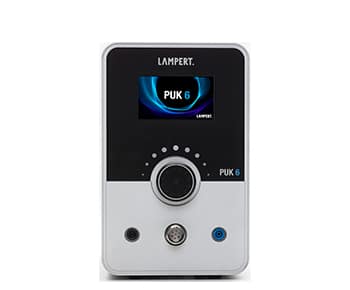 The PUK 6 welding system is optimally tailored to the requirements of the jewelry industry. Special presettings for jewelry metals and optimum equipment components for machining the workpieces are a matter of course here.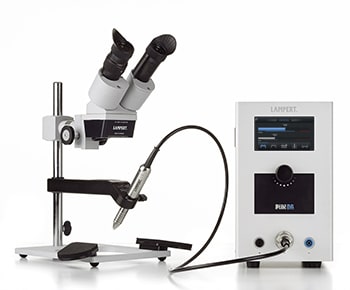 Our PUK D5 welding system -welding system including all components is designed for working on dental prostheses. Optimum adjustment to the typical dental alloys and helpful additional functions for everyday dental welding are standard features.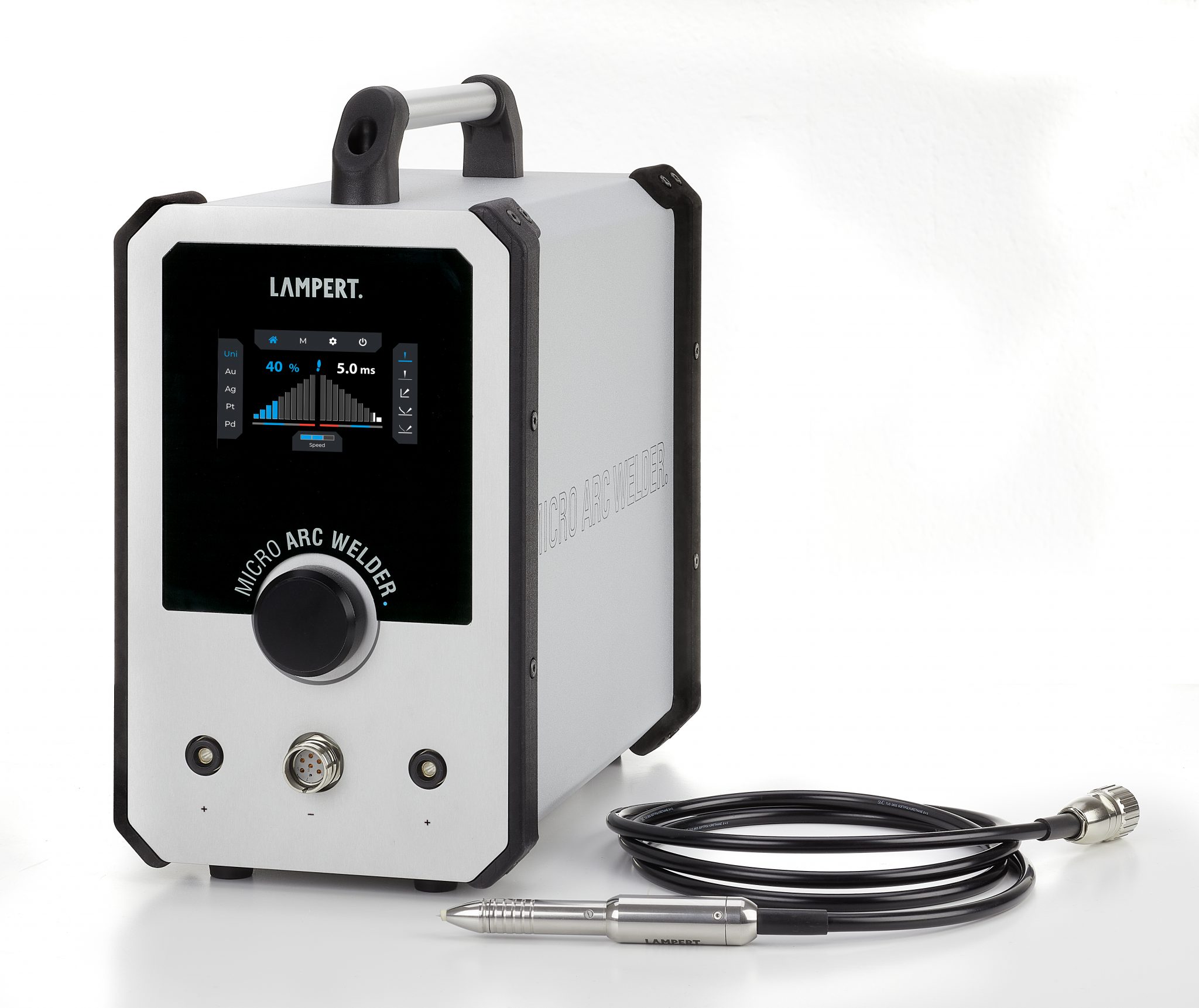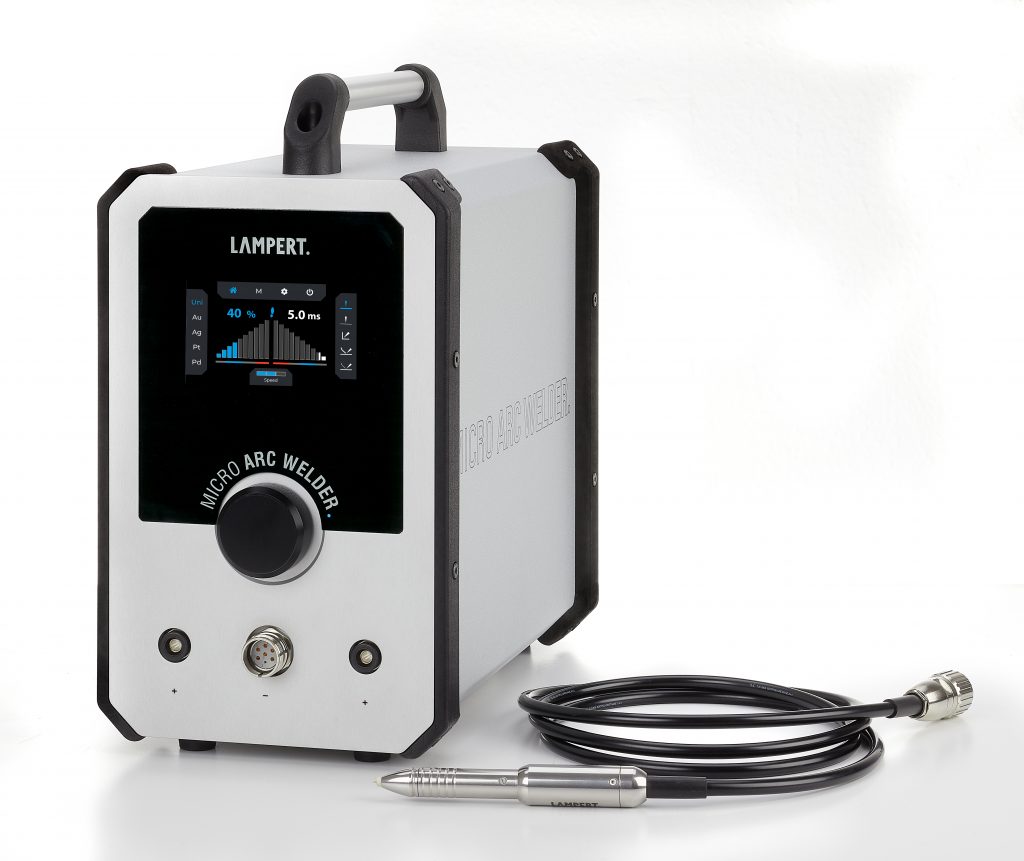 The Micro Arc Welder is Lampert's most powerful and versatile welding system, designed specifically to meet the needs of laboratory, prototyping, development departments and industrial production environments.